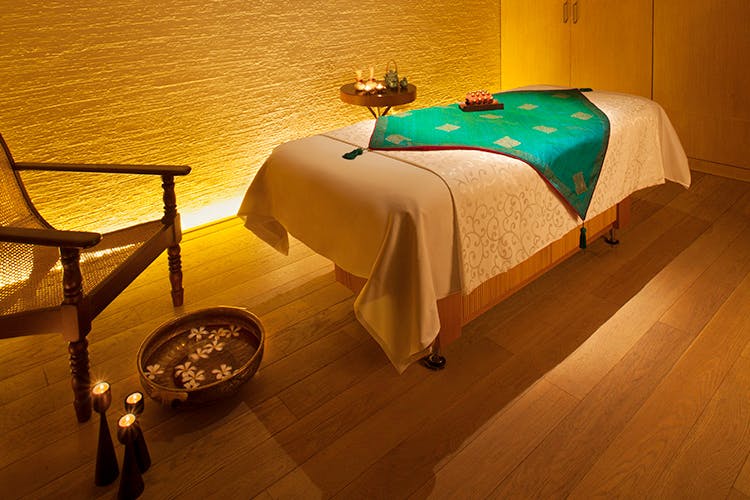 Antahpura Spa, Park Hyatt
If you really want to indulge in some pampering, drop by this spa at Park Hyatt if you don't mind the splurge. Inspired by ancient Indian rituals they have massages ranging from Tamil herbo-mineral healing to Chettinad therapies like the Chettinad Poultice. It is a 90 minute therapy that costs INR 5500 and includes the use of Chettinad herbs like clove, pepper, ginger and turmeric steamed in a muslin cloth. This is pressed onto the body and it is said to relieve aches and pains. They have six indulgent spa rooms and even offer feature steam, sauna and hot and cold shower options. Ah, bliss!
If you want to pair a massage with your boo, check out our couple massage recommendations here.
Did we miss anything? Let us know in the comments below.
More Information
Antahpura Spa - Park Hyatt
Ask Shruti a question