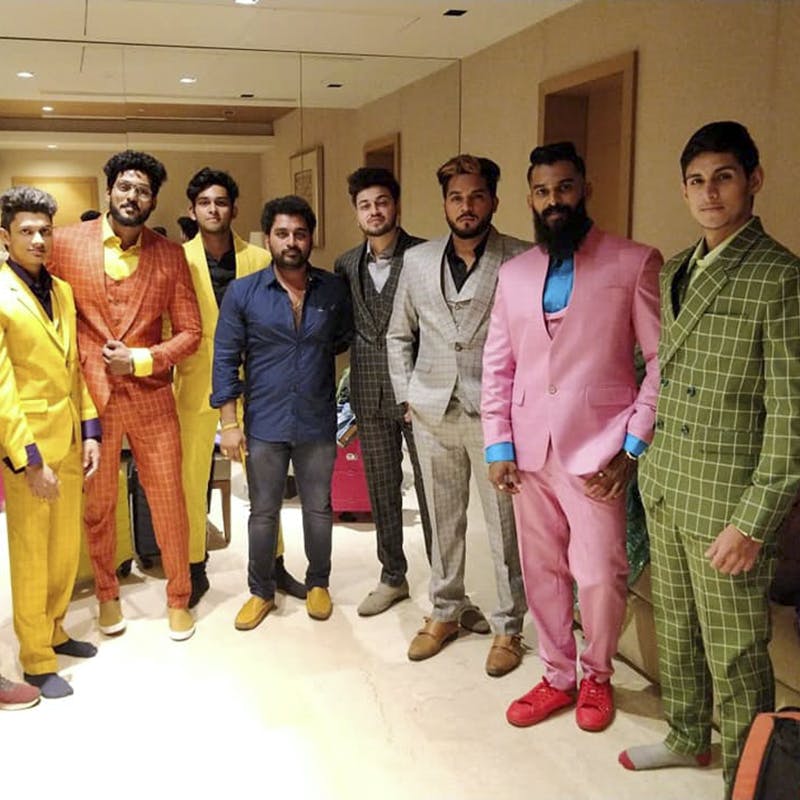 Boys To Men: Here Are Some Of The Best Suit Rental Places In Chennai You Can Hit Up For Your Special Days
Suits and tuxedos can cost a bunch to buy which doesn't make sense for a one time wear. You can easily rent them to put up your best macho look for your best friend's wedding or your college farewell day. Read on to find out about the best suit rental places in Chennai that can help you save big ( and maybe, make the ladies look your way too *wink wink*. )
Zodiac Textiles and Tailors
Zodiac Tailors have been around since 1990 offering professionally tailored and readymade suits for rent. They have a huge range of selection to choose from - wedding suits, designer suits, corporate suits, blazers, Jodhpuri suits and tuxedos. You can always go through their website to select your favourite style and collect it from their head store in Pattalam or the store in T Nagar. Prices range from INR 500 to INR 4000. Perhaps save on your wedding and splurge on your honey?
GASU Designers Studio
Theatre, Fashion Show or Wedding, GASU Designer Studio has got you covered with their range of colours and styles to choose from for rental. You can go funky with your colours! They offer their newest suits for rental at prices ranging from INR 2500 to INR 5000. Blazers start from Rs 650. They also have a variety of cufflinks and ties! You can go to their store and get the suit customised to your desire as well!
Rich Man
Located in multiple locations across the city, Rich Man gives you value for money with their suit sets and blazers starting from Rs 500 to Rs 1000. The rental service is available for 24 hours a day so you can go collect it whenever you want. They also have bowties!
Rich 'N' Royal
Rich 'N' Royal may be known for being amazing blazer manufacturers, but they are also at the top of the game when it comes to suit rentals. They have options ranging from corporate suits, designer suits, Spanish suits and Jodhpuri suits to Bandhgala suits and tuxedos for rent. And if you are still looking for a twist, then they have Nehru suits as well! Their prices range from INR 1000 to INR 10,000.
7 Creations
7 Creations in Otteri maybe a smaller shop but that doesn't get them out of the game! With the latest trends available, they offer complete suit sets and blazers ranging from INR 1500 to INR 3500. Although they have ready-made suits available, they also make small stitching changes if asked for. They also offer complementary cufflinks, ties, tie clip and pocket square!
Reiya Suits
Reiya Suits has been around for over 25 years in the tailoring industry providing a vast range of suits for rent. Italian suits, Spanish suits, corporate suits, prince suits, tuxedos and many more options to choose from. They also supposedly use Italian, English and Indian branded fabrics. Their prices range from INR 2000 to INR 10,000. Pick your favourite, give it your essence and boy, you are ready to go!
Grand Suits Rental - New Jubilee Tailors
This place only has rental options without any customisation offers available. If you don't want to break your head too much around a number of choices and get straight to the point, then this is the place for you. However, don't mistake that for quality. They have classic designs available for rent and you cannot go wrong with a classic. Prices are fixed for blazers at INR 2000 and INR 3500 for full set suits. Easy peasy!
Think we missed out on something? Let us know in the comments below.

Comments