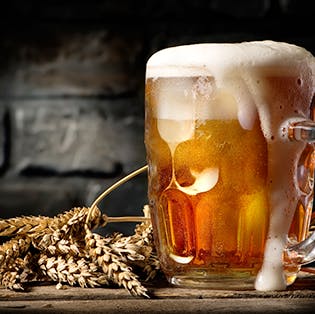 Tamarind Tequila Or Bloody Mary, Get Sloshed Responsibly At These Budget Bars In Chennai
Drinks with some co-workers (or yourself)? If this is an every Friday night thing, don't worry. We know how expensive some bars in Chennai can be, so here's a list of the top budget bars in the city. Drinking is now sorted. (If you're looking for the best drinking deals and happy hours from Monday To Sunday, you're welcome.)
Hoppipola
Drinks starting INR 99, um, you must visit Hoppipola, one of the most affordable bars in Chennai. They've got cocktails, 'edible' shots, crafted Hoppipola specials, and tons of beer and wine to choose from. Drink at this budget bar without emptying your wallet!

Big Bang Theory
With drinks starting from INR 185, choose from shooters, sangria, beer, whisky, rum, and wine infused with Oreo, red chillies, and fresh fruits at Big Bang Theory. They've got some whacky names for combinations and are known for their R.A.I.N.B.O.W Shots.

Sera
Known for their famed lunch combos which come with drinks and are priced from INR 349. Sera is definitely a budget bar in Chennai. They've got all the classics - Bloody Mary, Sex On The Beach, and Long Island Iced Tea and a ton of beer, wine, and rum-based drinks to choose from.

US 101
Popularly known as a great sports bar in Chennai, US 101 is also the place for budget and affordable drinks in Chennai. Their Whiskey is priced from INR 125 and you can try tequila cocktails, gin, rum, flamers and shooters with both domestic and imported alcohol starting INR 250. Be a sport and give this budget bar a try. Click here if you want to know the best sports bars in Chennai.

Glee
Choose from an extensive menu with wine, vodka, gin, whisky, and cocktails starting INR 185 at Glee. If you're looking for budget bars in Chennai, check this out, as their happy hours are also great. Their margaritas, martinis, shooters, shots, and tiki cocktails have sugar, spice, and everything nice!

Paddington
Another super affordable bar in Chennai, Paddington is winning for its price range. Get rum, gin, brandy, wine, and draught beer starting just INR 90. They are known for screening popular sporting events, especially the IPL. Paddington looks a bit shady, but if it is budget drinks you're looking for, this is definitely the place.

Watson's
In addition to their yum food and cool decor, Watson's also has drinks starting INR 200. Whether you want gin or vodka, you can get 'em all here. While they've got all kinds of whiskey (Irish, Bourbon & Tenessee), rum, and wine, don't forget to try their Tamarind Tales which will get you high with a tinge of puli and their Thai Golgappas.
Did we miss something? Tell us in the comments! Or click here to recommend.

Comments