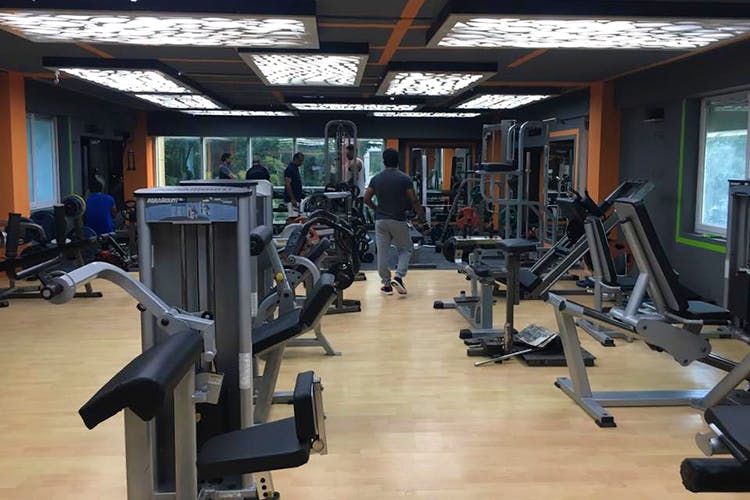 Best Gyms In Chennai: Achieve Your Fitness Goals Under INR 3,000!
New Year resolution to start gymming? Have to get out of bed AND pay a lot of money for it? Not Fair! This is why LBB has got together a list of gyms in the city that will cost you not more than INR 3,000 to take care of your monthly fitness! Worry not, we are not compromising on the quality of these gyms!
Fitness One, Kilpauk
Fitness one has over 40 branches not just in Chennai, but in other cities like Hyderabad and Bangalore. From cardio to strength training, they have it all! With over 50,000 customers apparently in their branches across cities, be sure to experience great standards and facilities. With branches in Anna Nagar, Kilpauk and Ashok Nagar among others, this is one of the best gyms in the city for your budget workout.
Price: INR 3,000 upwards
24/7 Fitness Studio, OMR
This gym, which is in the heart of the IT Hub of Chennai, is open from noon to midnight, all days of the week. The unisex gym has only an indoor gymming option, but has made sure that there is ample space to accommodate more than 40 people at a time. So what are you waiting for? Go ahead and sign up for your monthly membership!
Price: INR 1,500 – 3,000 a month
Talwalkars, Adyar
Talwalkars is probably the closest one could get to the likes of expensive gyms like O2 and Gold's gym. With their presence in over 80 cities and branches all over Chennai, Talwalkars has not just cardio or muscle strengthening options, but also Zumba and Yoga facilities. So head to this gym if you are looking for more options than just muscle strengthening.
Price: Rs. 3000 upwards
Ateliers Fitness, KK Nagar
Ateliers fitness is a nicely done up gym which is open from 5:30am – 9:30pm, all throughout the week. With branches in T Nagar and Velachery, they also have exciting annual membership offers such as the current one where you can sign up for an annual membership at INR 9,999 plus tax. Ateliers Fitness is the perfect fit for your workout woos.
Price: INR 1,500 per month
Dimensions Fitness, Alwarpet
In the tony neighbourhood of Alwarpet, this gym is located right on CP Ramaswamy Road. This studio has equipments ranging from Swiss balls to core workout equipments. With different workout levels, their trainers are friendly and encouraging. Head to this studio located in the heart of the city for a stress-busting workout!
Price: INR 3,000 upwards
Fitness Positive, Kodambakkam
Fitness Positive is not just a gym for cardio or muscle building but includes a transformation studio, yoga, aerobics, Zumba, Crossfit for women, mixed martial arts, boxing, Muay Thai, judo and much more. It also consists of 'The Port Café' which serves smoothies and gourmet coffee! Head to this gym if you're looking for more than just a place to work out.  
Price: INR 2,000 upwards
Oxy Mx Fitness Centre, Anna Nagar
This fitness studio has branches in Adyar, T Nagar and Anna Nagar is open from 5.30am -9.30pm throughout the week. In this budget gym, body building, functional training, and fat burning all come with the monthly package. With great music and locker room facilities, this gym is the place to be in!
Price: INR 3,000 upwards
The House of Fitness, Neelankarai (ECR)
The House of Fitness, which is just off the East Coast Road has been around since 2002. Apart from cardio fitness, the gym has an aerobic centre which includes kick boxing and yoga facilities. It even has and steam shower room to help cleanse your skin. That means you can do yoga one day and then hit the gym the next.
Price: INR 1,500 upwards
TFL Incorporation Fitness studio, Nungambakkam
Bang on Nungambakkam High Road, this fitness studio has it all. Apart from a full-fledged gym with facilities for working out and muscle strengthening, they offer yoga and have an in-house nutritionist who conducts sessions with tips on how to live a healthier lifestyle. Going to work out in the food hub of Chennai is quite a challenge, we understand. But hey, you burn calories to gain calories, right?
Price: INR 2,500 upwards
Flame Fitness Studio, T Nagar
This studio makes its way into your monthly budget for working out. Apart from giving you great facilities to work out, a separate chart is provided to every member of the gym ensuring monthly analysis of their fitness and growth during their workouts.
Price: INR 2,000 upwards
Comments