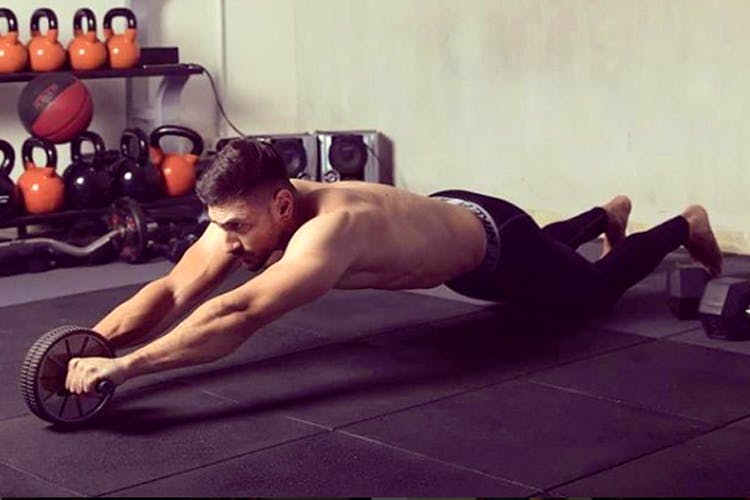 For Your Daily Workout Inspo, Follow These Hardcore Fitness Peeps On Instagram NOW
It's 2018 and if you are really thinking this is going to be the year that you finally work on your fitness, then we are #TeamYOU! To help you get motivated, we turned all our intense scrolling through on our Instagram feed into something productive. Sticking to your New Year fitness resolutions can be hard, so why not make it easier by following these popular Chennai fitness personalities on their blogs and social media to help keep you motivated and in shape in 2018.
Bharat Raj
Chennai's arguably most prolific bodybuilder is a sponsored athlete, who is big on Insta with 81,000 followers, was voted on to the list of top 25 most desirable men in Chennai. Originally a basket player, his injuries had sidelined him from the sport and that's how he started going to the gym and the rest is history. He is #goals for anyone looking to get ripped and his photos and videos on social media back it up. He currently works at his gym called The Body Studio. Follow him on Instagram here and on Facebook here.
Vikram Menon
Aka Bullshark Menon on Instagram, this fitness enthusiast is all about calisthenics and functional movement. From lifting logs to crawling through paddy fields, Vikram Menon's Insta posts will have you put your phone down and wanting to do pushups in no time. Acro yoga, surfing, rock climbing and obstacle races are things he does to keep fitness fun. You can find him on Instagram here.
Janani Solomon
Aka Jennifer Solomon, is a physique model who has won the Ms Tamil Nadu beauty pageant. She is a Zumba instructor with her own fitness studio called Love 2 Burn, in Chromepet. In an industry dominated by men, she's one of the few women to make fitness her career and excel at it. Find her on Instagram here
Jyotsna John
Originally stuck in an IT job, Jyotsna decided to make the jump into fitness by starting her own gym called The Unit. A well certified trainer herself, Jyotsna focuses on strength training and is a strong proponent for women lifting weights. Her blog is her portal to the rest of the world and is constantly updated with training and nutrition advice, and her journey through fitness. So dig in for amazing recipes, moving stories and motivational posts here and check out her Insta here.
Srihari Sivaraj
Founder of Fitkits, a non-gym fitness hub, Hari is a fitness trainer who's made a name for himself in Chennai's fitness scene. His insta is littered with workout videos, motivational quotes, and inspirational posts. For anyone bored of regular gyms, you need to see how he stays fit. Check it out here, and for more on Fitkits check out our feature here.
Raj Ganpath
One of the founders of Chennai's arguably most successful bootcamp, The Quad, Raj Ganpath has been a role model for many in the Chennai fitness community. His own journey started with his struggle through an unhealthy asthma ridden lifestyle that forced him to take stock of his body and how he wanted to treat it. Flash forward nearly a decade, he's a respected fitness professional in the city, who writes about nutrition and fitness for The Hindu in addition to running The Quad. His blog is a treasure trove with years' worth of posts ranging from nutrition advice to workouts to staying motivated and more. Check it out here. For more on The Quad, check out our story here and their Insta here.
Comments