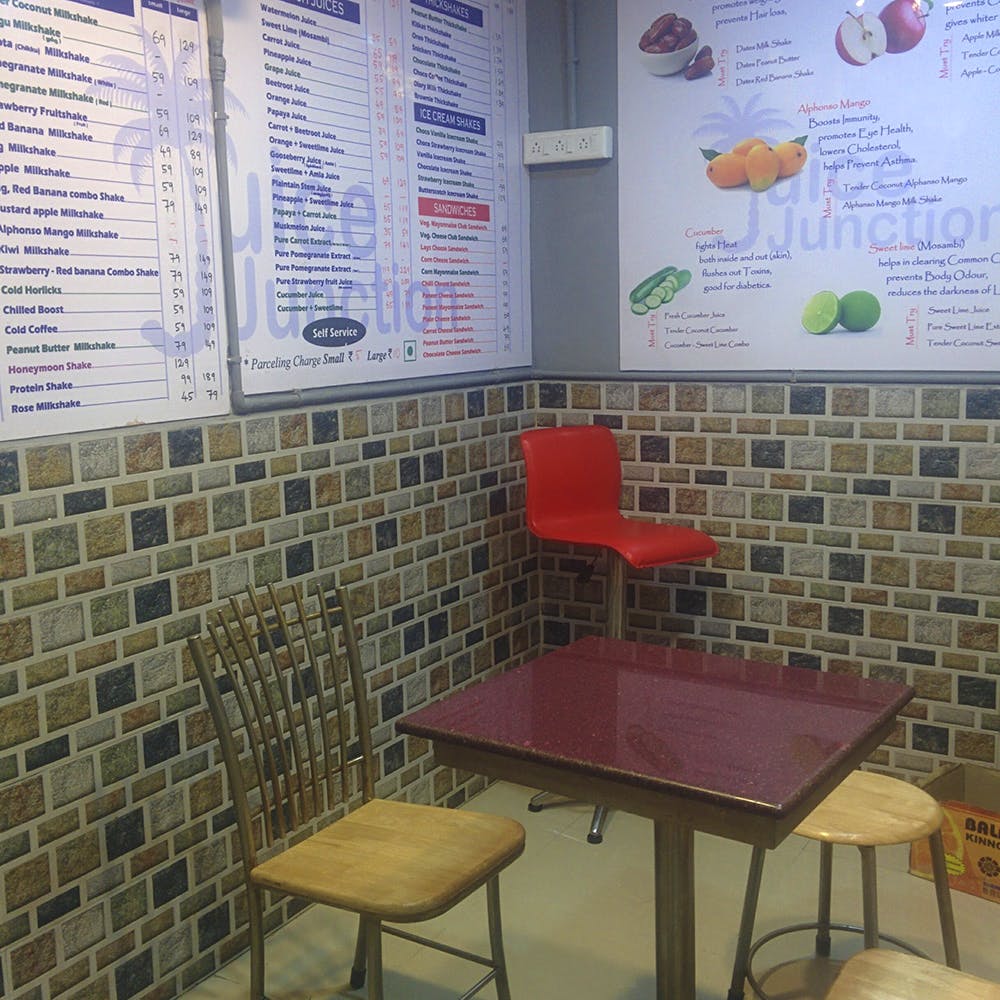 OMG! This Shop In Kilpauk Makes Juices And Shakes With Tender Coconut Water And They Taste Heavenly!
Shortcut
Located in Kilpauk, Juice Junction is quite interesting because it offers a list of beverages involving both fruits and veggies, all infused with tender coconut water.

What Makes It Awesome
We've all heard and had juices made with mineral water or no ice. But have you ever heard about coconut water-based tomato juice or chocolate shake served with tender coconut? Well, Juice Junction in Kilpauk sure knows how to make them and really well at that. From fruity concoctions involving watermelon, orange, figs, papaya, and kiwi to skin nourishing veggies like tomatoes, carrots, and cucumber, Juice Junction makes each and every one of them with tender coconut water. The natural sweetness from the coconut water eliminates the need to add sugar to the juices, making them all the more healthier. Starting from INR 75, these thirst-quenching delights come in a minimum quantity of 660 ml and can easily be shared by two people.
Not just juices, Juice Junction also makes shakes with tender coconut. We particularly loved their Tender Coconut Kerala Special shake that comes with an ice cream base and is priced at about INR 140. They also have a Chocolate Tender Coconut Shake and some seasonal shakes priced at about INR 150. If you're still hungry, you can also buy a sandwich or omelet available in a variety of options, starting from INR 50. Go on now. Beat the heat this year with juices and shakes from Juice Junction.
What Could Be Better
Since they only make the tender coconut options in large quantities, you may have to pack the rest up.
Comments