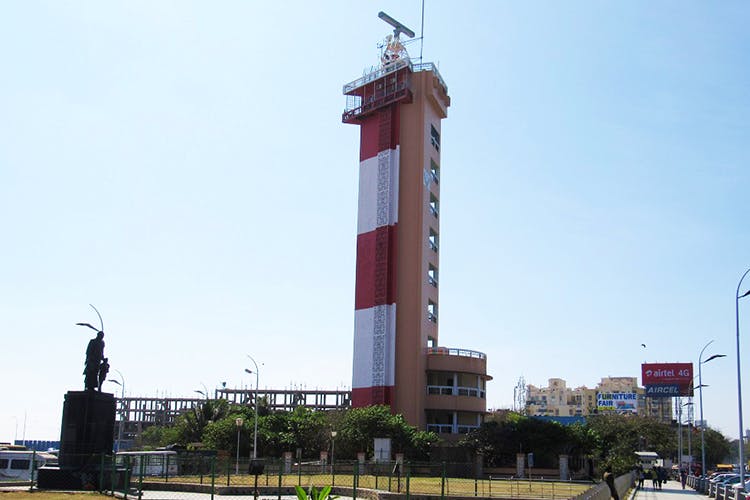 Here's Why The Lighthouse Continues To Be An Iconic Tourist Spot!
Shortcut
The towering Lighthouse by Marina Beach is one of the most iconic structures in Chennai. For a mere INR 20, you can go inside and enjoy the view!
What Makes It Awesome
The Lighthouse, which was built in 1976 by East Coast Constructions and Industries, continues to be an iconic tourist spot. If you've ever had second thoughts about visiting the lighthouse because you thought it involved tedious stair-climbing, think again! Chennai's lighthouse is one of the few in the world with an elevator. The lighthouse is also eco-friendly because it is solar-powered. How cool is that?
If you're a visitor, your ticket will allow you to take the elevator straight to the ninth floor of the lighthouse where there is a viewing gallery with binoculars. Visitors are allowed access only to the ninth floor and not any of the others – so even if you want to do that staircase workout, you can't.
The tenth floor has a spy movie style high-security radar installed so we would recommend you don't try to go around exploring! The gallery is reinforced with steel mesh, so you know the authorities have really taken care to make the public area accident-proof and avoid unsavoury incidents from happening here. From the lighthouse, you can see a spectacular view of the beach, the Bay of Bengal and the promenade of the Marina. Entry to the lighthouse? INR 20. The feeling like you're right on top of the world? Priceless.
Comments