The information in this post might be outdated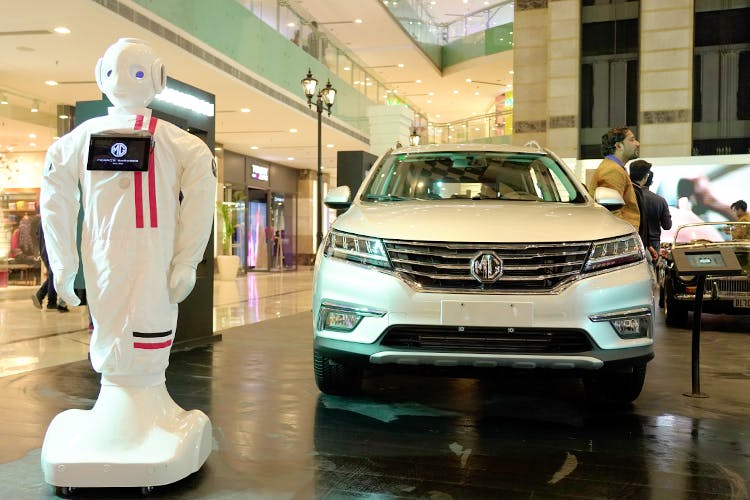 #FutureIsCalling: Come Together To Experience The Latest In Cars With MG
23 Feb 2019 - 24 Feb 2019
23 Feb 5:30 AM - 24 Feb 4:30 PM
What Is It?
Sedans, hatches, SUVs or crossovers, who wouldn't want to have a first hand sneak peek into the future of cars? Making things exciting, MG Motor, the British automobile maker, is bringing to us a roomful of gleaming new cars on display, right here in Chennai on February 23 to February 24 at Express Avenue Mall. If you want to know what the future tech of automobiles is going to look like, you really wouldn't want to miss this!
Who Is It For?
Auto enthusiasts, technology geeks, auto and tech bloggers and everyone else who itches to know what this iconic brand has in store for the future of the automobile industry. This is especially a must-visit if you're planning to purchase a brand new beast for yourself.
Why Should I Go For It?
Here's your chance to witness what's to come in the world of cars, get up close and personal with the features and interiors of the cars on display. Be there to experience the world of the British motoring icon, the brand that redefined the world of cars.
Comments