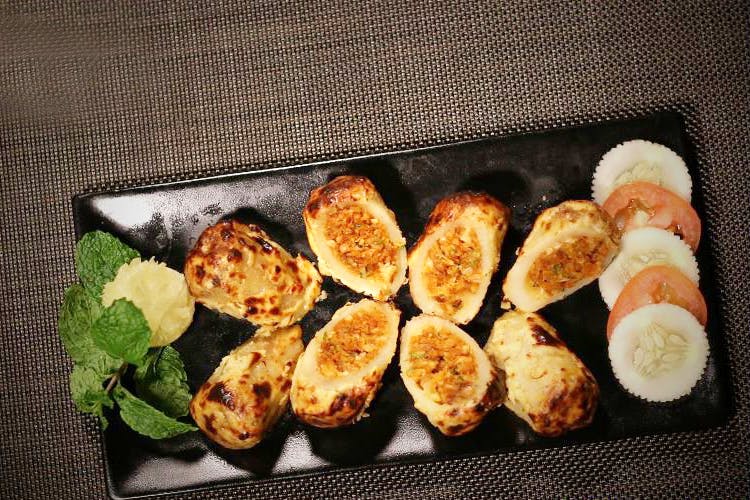 Pav Bhaji Fondue To Nargisi Kofta, There's More To Vegetarian Food Than Idli Sambhar
Anyone who thinks Chennai is all about idli and dosa grossly underestimates the diversity of culinary preferences and cuisine in this dynamic, cosmopolitan city. Here's a round up (by no means exhaustive) of some of the city's favourite all-vegetarian eateries from where you can feast on continental, Chinese and North-Indian cuisine.
Eden
If you've lived in Chennai long enough, you've been to Eden. The restaurant has retained its status as the ultimate destination for family outings, friends' gatherings or a simple, quiet meal even as fancier, newer places burgeon in the city. Whether it's their baked Italian dishes like the Garden Style Vegetable Bake or the paneer which is always soft and tender. Eden's hallmark is its consistency and quality.
Cream Centre
Truly a family favourite, Cream Centre won't disappoint — whether you're craving cheesy nachos, tomato-ey spaghetti, sinfully greasy channa bhatura or a non-fussy, satisfying aloo paratha. The sizzlers are particularly worshipped; and as you attack your steaming, hissing paneer shashlik or Schezwan vegetable sizzler, remember to reserve some space in your tummy for their iconic – and wickedly tasty – sizzling brownie with ice cream.
Little Italy
Think continental vegetarian, and Italian is usually the answer. Little Italy offers fairly authentic tasting, well-sized Italian dishes. While it is famous for its fresh caprese, herbed garlic bread and assortment of pastas (and really fresh pesto), the restaurant's dark horse is its pizza with its crackling thin crust and assortment of toppings. The tiramisu is particularly recommended.
Jalpaan
Unanimously considered a quiet competitor to the city's older favourites, Jalpaan has quickly earned a rather favourable reputation. They serve fondue – both the original swiss version and Italian herbed variety – and if that's not enough to pique your curiosity, there's a pav bhaji fondue too! They have the usual pizza, pasta, soups and salads, but the real star of the show is the Mughlai cuisine. The Nargisi Kofta is tender and delicately flavoured, the Banarsi Aloo's creamy cashew gravy tantalises with its hint of curry leaf, and the rich, fragrant Badami Thandai drink is a meal in itself.
Flower Drum
It's not often you find an all-vegetarian restaurant that serves Chinese and Thai cuisine, and Flower Drum does not disappoint. The range of soups, pan grilled dishes, main courses, satays, rices and noodles is mind-boggling, and the portions are large and filling. Big hits among customers are the honey chilli potato, lemon coriander soup, nasi goreng and varied chopsueys. The restaurant announces on its menu that it does not use any egg, fish or shrimp in the sauces, which likely comes as a relief to many a vegetarian keen on oriental food.
Hamsa
Leafy Gandhinagar's new fine dining restaurant is an exercise in indulgence – of all the senses. The grandeur of the interiors almost borders on opulence with the royal, plush seating, elaborate chandeliers and carving-laden walls. The food is as rich as the décor, and though it is not quite as easy on the pocket, customers wax eloquent about the signature banana leaf-enclosed Hamsa rice and the parathas that transport you to Delhi's Parathewali Gali. If you're only peckish and don't want an entire meal, there's street food like ragada patties and misal paav to snack on.
Comments