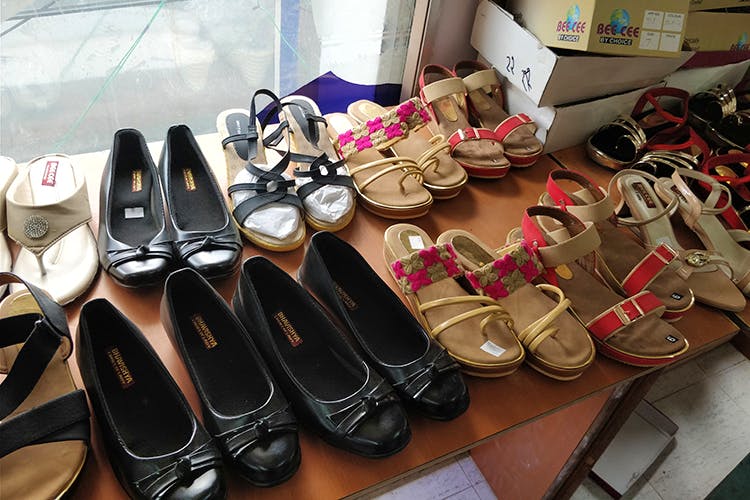 Ditch The Mall And Buy Your Shoes At This Store That's Slashing Their Prices!
Shortcut
All you footwear lovers, hit Nethra Shoes as they are having a massive sale. Their chappals start at INR 150 and shoes at INR 250.
Great For
Budget-Friendly, Shopping, Footwear
What Makes It Awesome
Ever looked through a glass window at those really cute pumps but walked away because the price tag read INR '4,999 only'? Get in line outside Nethra Shoes on TTK Road because they are selling everything at half off! Crocs, heels, sneakers, sandals, you name it, they got it all. Don't let the appearance of the store deceive you, they don't have fancy decor. What they do have, though, is a wide selection of shoes that they are selling as low as INR 200 and it's all negotiable. Use your haggling skills to get yourself amazing deals! If you have some free time, walk up to the first floor and check out the belts, cotton shirts, and wallets on sale starting from INR 100!