The information in this post might be outdated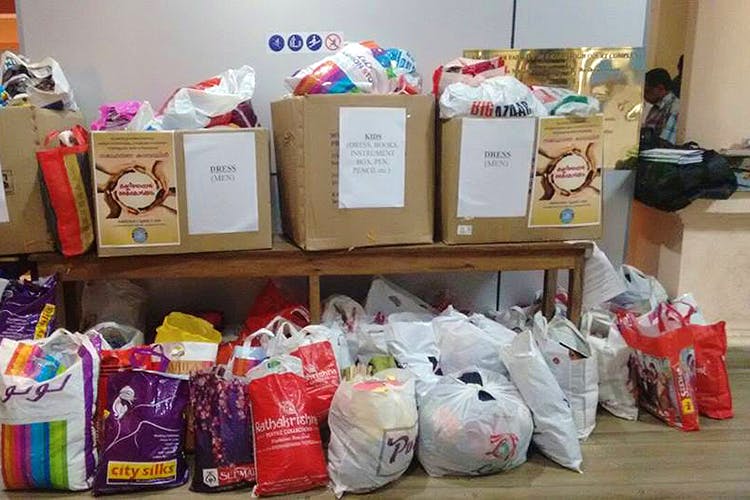 Get Into The Christmas Spirit & Donate Your Pre-Loved Possessions To These Organisations
'Tis the season to be jolly and let's make that happen for everyone! Donate your pre-loved possessions to those that need them. To help with that we've come up with a list of five places you can donate to right now.
A quick note about donating, don't forget that any clothes or items you donate need to be in decent condition and clean Additionally before you donate be sure to inform the organisation that you plan to drop off goods so that they are prepared to receive them at that time.
The organisations listed below accept donations in any form (clothes, books, footwear, sporting goods, etc). If you are interested and would like to take it a step further, these organisations are always in need of people looking to volunteer so be sure to check out the volunteer section in their websites.
Goonj
An award-winning social enterprise, Goonj is focused on addressing basic needs that are ignored in slums and across rural India. They are a Pan-India organisation that has been working in this field for the last 18 years and have a built their name by successfully creating channels for giving from those that have to those that need.
Udhavum Karanagal
An ISO certified NGO registered in 1983, Udhavum Karangal literally translates to Helping Hands in English. What initially started as a guidance and counseling center by Shri Vidyaakar, is now a fully-fledged organisation that provides a home to the people society has turned its back to. They provide medical aid, psychological support and even an education in a school they run that is approved by the Tamil Nadu Government. They take care of over 2000 destitute people in their homes and they need all the help that they can get.
Seesha
Samiti for Education, Environment, Social and Health Action dubbed Seesha, is a relatively new organisation in comparison to the previous two. They are a Pan-India, ISO certified non-profit organisation started in Chennai and their work spans across fields. They care for the poorest of the poor right from the elderly to children, women, differently-abled and even those affected in natural disasters through a variety of programs.
Udhavum Ullangal
"Helping Hearts Home" is the literal translation of Udhavum Ullangal which is a Chennai only, governmentrecognised organisation that provides a home for orphan children. In addition to a home, they provide food, medical attention and basic schooling for the children. With 17 years of experience, they have helped countless lives, but they're also one of the organisations that could really use your help.
Ayamittu Unn
A slightly different entry into this list, Ayamittu Unn ("Share food with those who need before you eat") is a community fridge that you need to show your mother, for all the times that she's yelled at you to finish your food. Started as a measure to give food that would have otherwise been wasted to those that need it, Ayamittu Unn functions as a donation center that accepts more than just food.
The way it works is that you go there and donate surplus food or any other items, they are then entered in to a register by the overseeing watchman, and are finally made available to those that need them. This initiative was started by The Public Foundation.
Comments