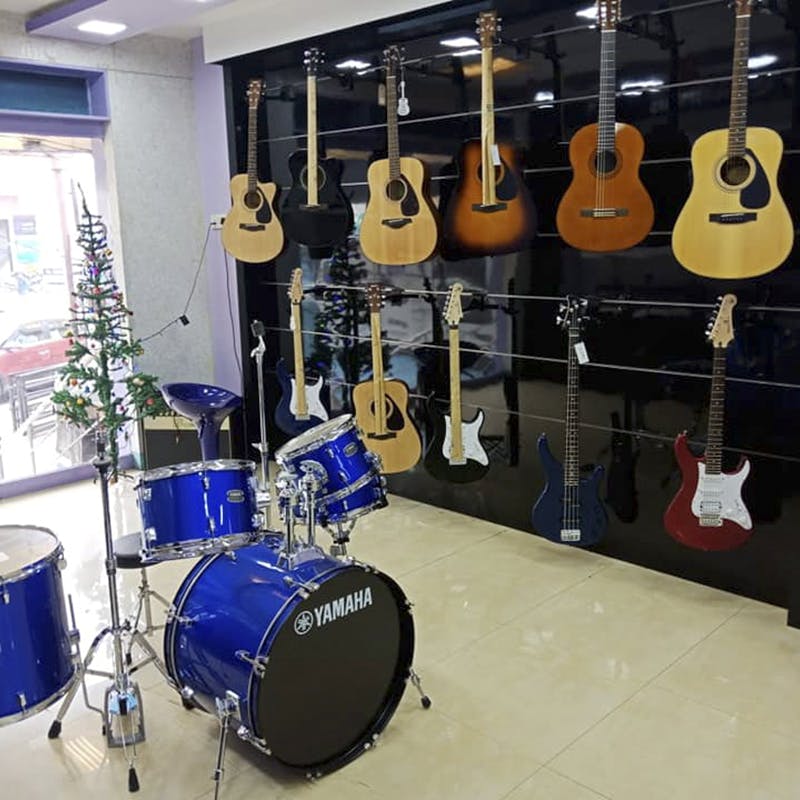 Musical Instrument Stores
Learn The Art Of Music With Premium Instruments From This Shop In Vadapalani
Shortcut
This store has been around for more than 2 decades selling premium-quality musical instruments from around the world in one place.
What Makes It Awesome
There is a musician in each of us waiting to get out. It may be a Beethoven or it may be a Roger Taylor or a Paul McCartney or it could just be a young soul trying to make his music. In that case, Sabari Musicals in Vadapalani has got you sorted with their vast range of premium made instruments. Indian instruments or western, you can always count on them to provide you with the one made for your particular use. With their 20 plus years of experience in this field, they have been dealing as well as manufacturing a range of instruments.
You can buy types of pianos as well as related accessories such as piano table and notebook for starting INR 30,000. If you are searching for more western instruments, Sabari Musicals has got guitars, drums, violins, pianos, keyboard and even xylophones! In their Indian section, they have veena, harmonica, flute, dholak, minsara melam, mridangam and even Thavil! You can spend as much as INR 1,00,000 on a drum set or just INR 80 on a guitar winder or a flute.
Sabari Musicals also deals with microphones, headphones, DJ equipment and audio controllers. You can also hope to buy a JBL soundbox with mad audiovisuals which will make you forget your Bluetooth box! If you are looking for a particular brand, then they can arrange it for you as well.
Pro-Tip
They also conduct rehearsal classes in partnership with music houses. You can check them out on their Facebook page.
Comments
Musical Instrument Stores