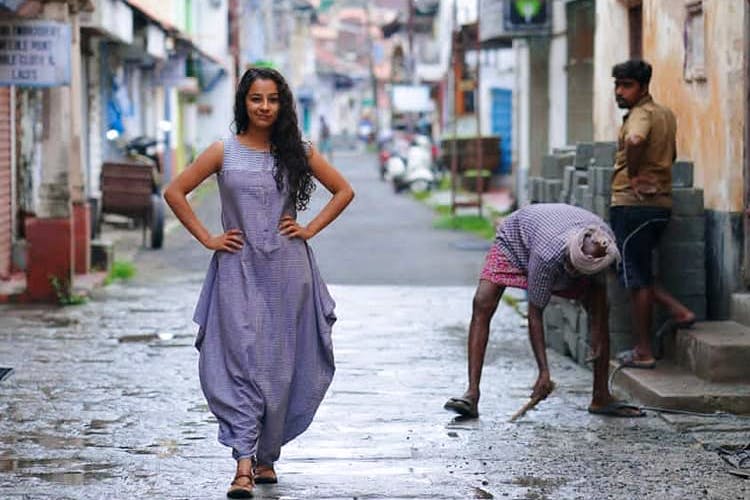 Sick Of Fast Fashion? Here Are 7 Chennai-Based Brands That Are Kind To The Environment
Did you know it takes 2,700 litres of clean, safe water to make one inorganic cotton shirt? It's time to rethink what's in your closet. Check out these 7 brands that make sustainable clothes and switch to them ASAP - they're comfy and kind to the environment!
Tüla
Tüla, which literally translates to cotton in Sanskrit, in a non-profit enterprise that produces sustainable clothes. Who makes your clothes? Master weavers and farmers from economically marginalised communities. The yarn is hand-spun by Khadhi workers, and the splashes of blue and green on the clothes are all-natural dyes.

PrAna
PrAna, or as the website says, "…clothes with a conscience", produces garments using organic cotton, recycled wool and hemp. They sell bras, hoodies, yoga pants, dresses, skirts, and garments for trekkers and climbers.

You might have to spend INR 2,000 for just a bra; that's almost as much as one of your mainstream brands but hey, this one's eco-friendly. Besides, they have discounts going on now. Log on to their website and check out their garage sale which offers 40% off!
Rossbelle
Sustainable fashion using old fabrics is Rossbelle's mantra. With 40% of their fabrics being vintage, they purchase remaining fabrics which would otherwise be dumped in a landfill.
With dresses and tops starting from just INR 700, Rosebelle lets you feel good about what's left in your closet and your wallet!
Ethicus
Imagine buying a Kanchivaram saree for less than INR 10,000! Ethicus makes that a reality with its wide range of sarees, all environment-friendly, authentic, and hand-woven. The brand revives local hand weaving traditions and supports farmers and weavers across the state.So if you want to attend a function wearing ethically-made sarees, check this brand out.
Anokhi
One of the oldest brands in market known for its organic cotton and wool, Anokhi specialises in block printing with vegetable colour dyes. They sell shirts, dresses, pants and scarves starting from INR 1,999. Their maxi dresses in particular are super soft and oh-so-comfy!
Aloe House
Aloe House produces 'breathable resort wear' using organic cotton infused with aloe vera extracts. The infusion makes the fabric softer and keeps the body cooler. It also makes the garment anti-bacterial and breathable. Currently, their line includes kaftans, scarves and sarongs starting from INR 2,000.
Arodhi
Arodhi, a new start-up, uses natural fabrics made of cotton, jute, and khadis to produce 'Indo-chic' wear. Their fashion line includes jumpsuits, tops, dresses, and coats made by local tailors. The tops range from INR 900 to 1,300. Dresses are priced between INR 1,500 AND 2,500 while jumpsuits range from INR 2,000 to 2,500.
Comments