What comes first—the jewellery pieces or the ensemble? While there are unlimited options for you to claim in the world of bridal couture, choosing the right match can prove to be a little difficult. Enter Band Baaja Buy; we're bringing together some of the most awesome designer collections to one place this Saturday, all centered around weddings and festive celebrations.
Still not excited? We are giving you four reasons heading to Band Baaja Buy will be an affair to remember.
A Shopping Extravaganza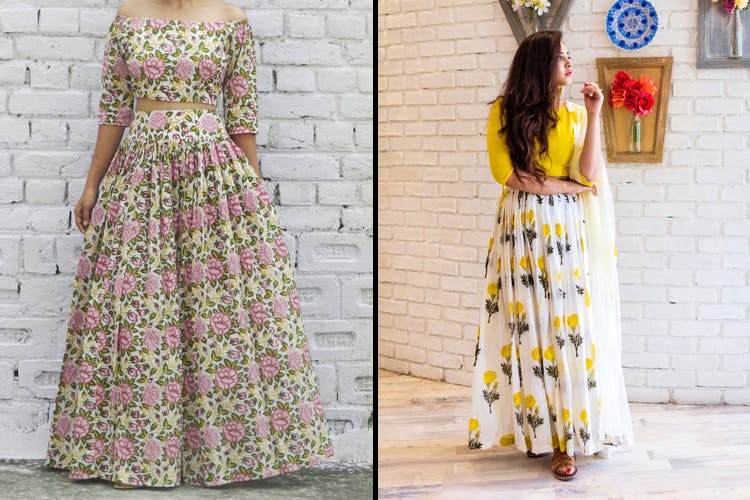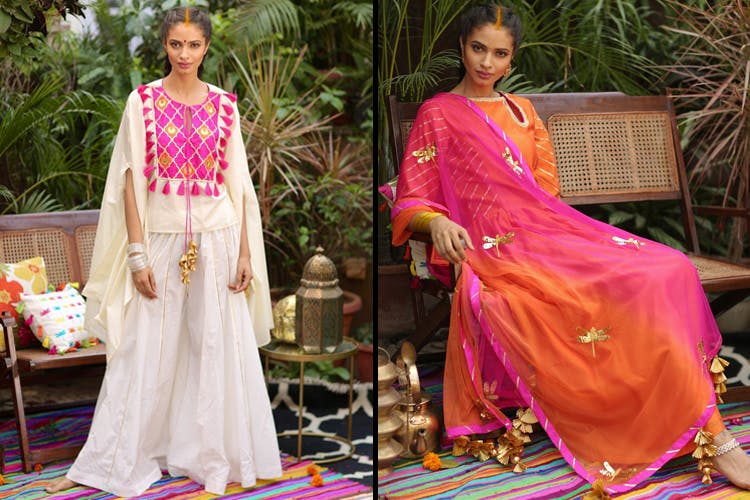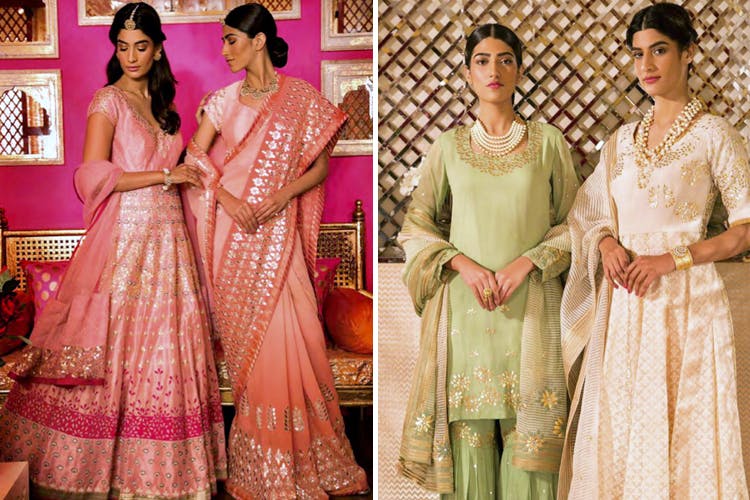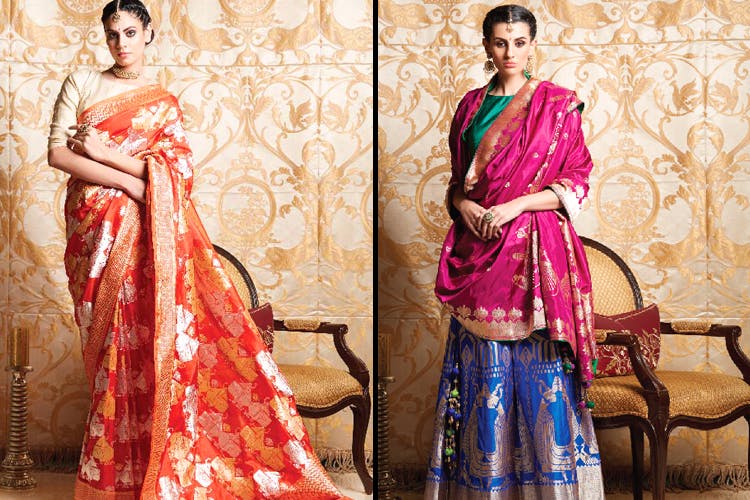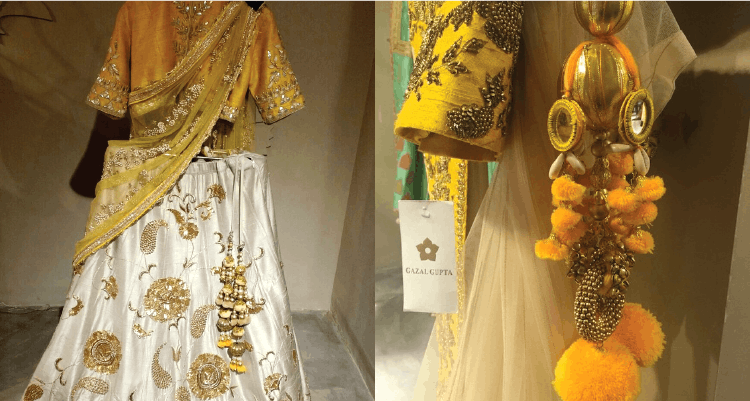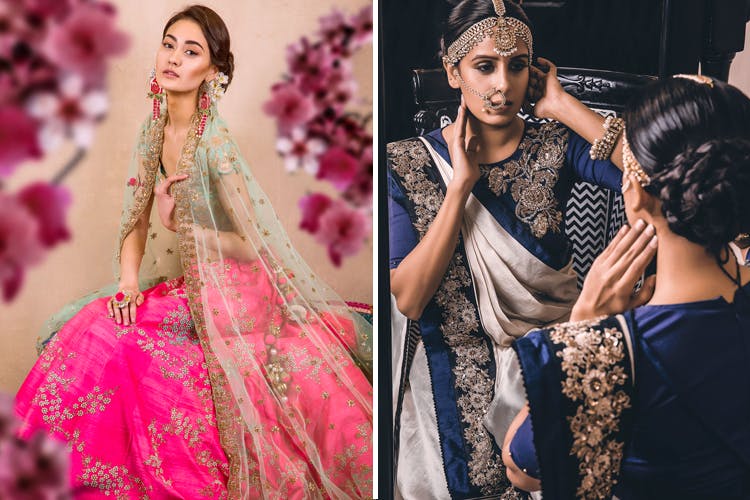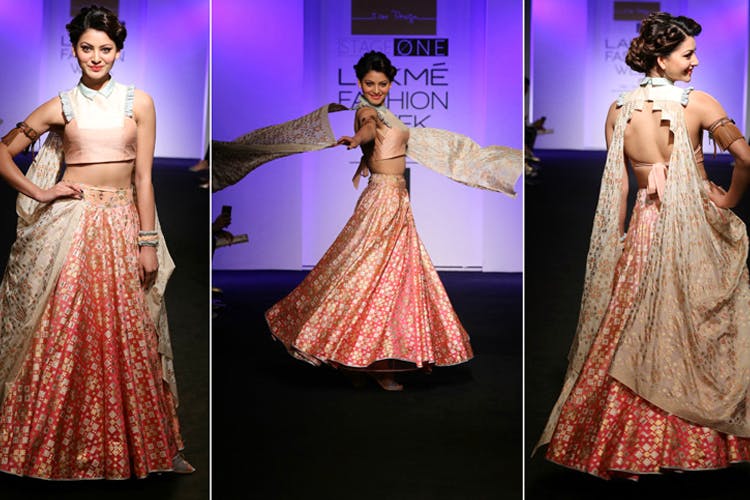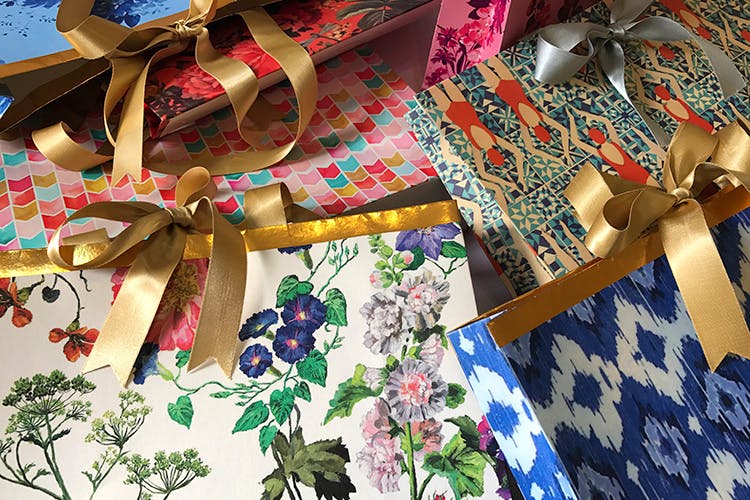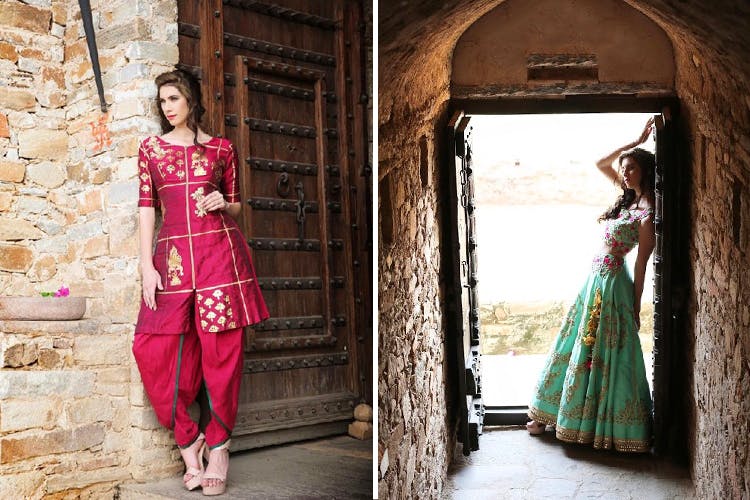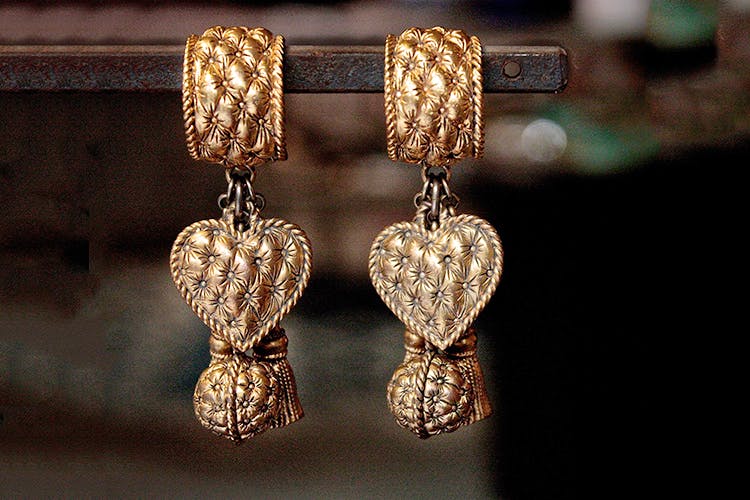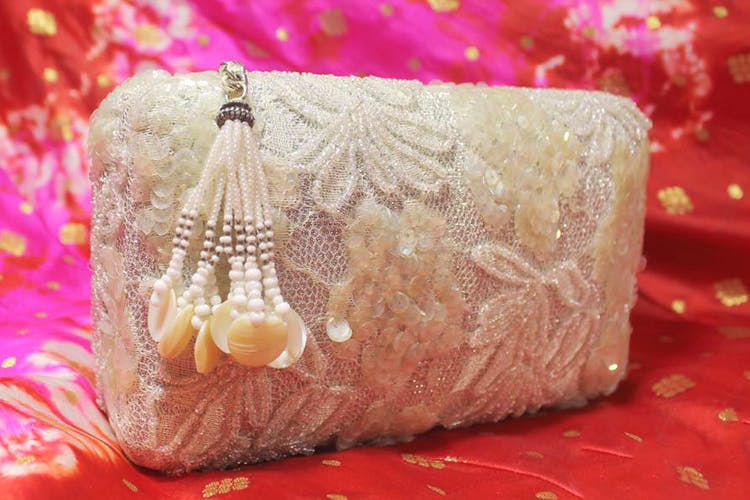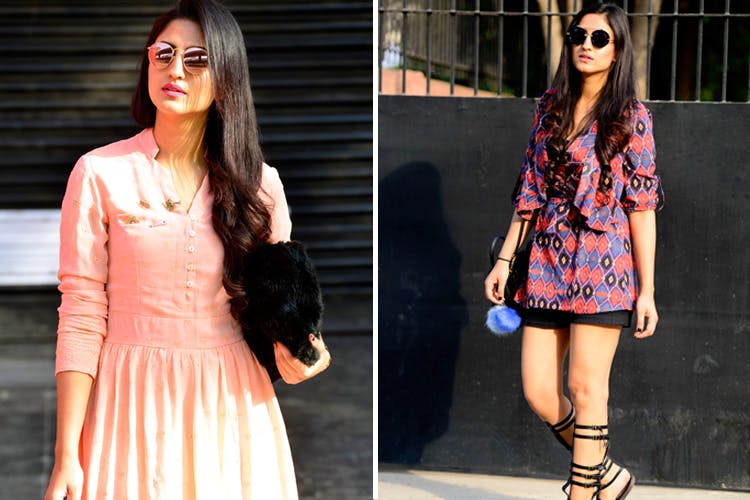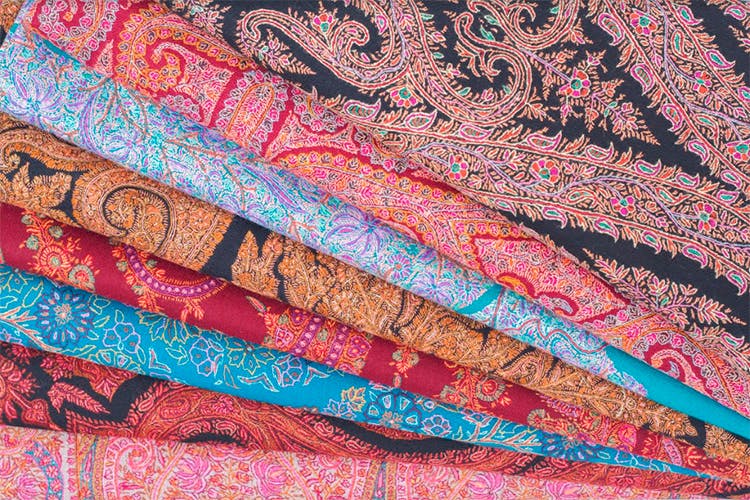 All brands at the event are getting the best of their respective festive collections here. Check out the Mirari collection by Devnaagri or Ayinat who have a stunning range of Indian wear, including lehengas, anarkalis, sarees, suits, kurtas, palazzo pants, kurtas and jackets. With a focus on bright colours and elegant designs, this collection will  fit right into your festive wardrobe.
There are also Gazal Gupta, Poochki, I am Design by Pratik & Priyanka, Madsam Tinzin and Lizpaul, whose traditional apparel is just what you need to make heads turn at your best friend's wedding, so be sure to check them out, too.
Sarees are an essential addition to any festive wardrobe, and Ekaya, with their beautiful Benarsi sarees, fits the bracket perfectly. Whether you want one for yourself or to gift it to someone, choosing the best will indeed be a difficult task. Want something less traditional for the festive season, instead? Head to Alaya The Storehouse for designs that are modern, sophisticated and unique. A subtle focus on simple silhouettes here ensures that looking good does not always require a lot of hard work.
Check out Pink Pataka for some stunning bags that will add some extra glamour to your outfit. Also Invitations by Arushi, as no wedding shopping is complete without some fun invite designs.
That's not all. With some elegant and pretty shawls, Vismaya will ensure that every aspect of your festive shopping is covered.
Food Love
No one can shop on an empty stomach and that's why GreenR will be serving some amazing dishes at the event; grab a cup of coffee and indulge in some delicacies while you're there.
The Perfect Ambience
Located in Shahpur Jat, NIMAI is a one-stop shop for semi-precious, contemporary and fairly-affordable decor items. With Vedas N Matra's focus on the traditional Indian wedding, we're truly bringing in the festive season, LBB style.
Anything Else?
LeEco is all set to have a selfie corner at the event, too, so be sure to keep your camera handy.
Excited? We cannot wait to see you there.
Follow our event page here.
When: Oct 22
Timings: 11am – 8pm