The information in this post might be outdated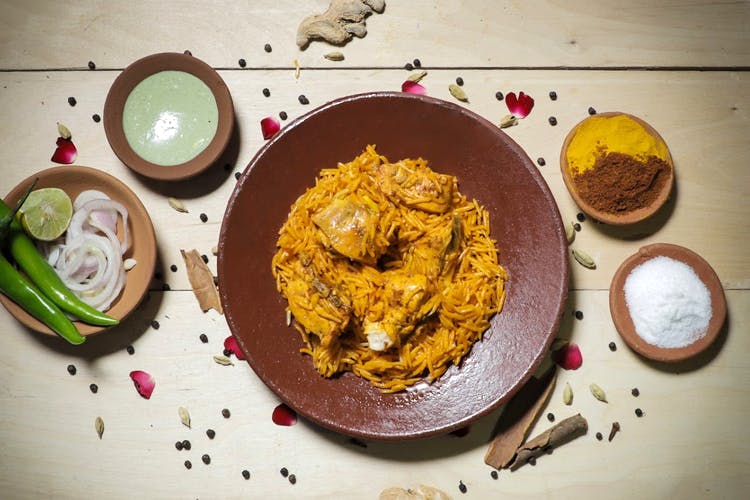 8 Reasons Why LBB's #HotAndSpicyFestival Is All The Rage This Weekend!
If you didn't know already, then here's some delightful information that will bring an instant gleam to your face especially if you're a foodie. LBB and DLF Promenade are hosting the Hot And Spicy Food Festival full of curated delicacies that you can try out over a span of two days. From desi tandoors to cheesy pizzas to and beverages like Coca-Cola to complete your meal, they've planned it all out. Here are 8 drool-worthy reasons that make it pretty much unmissable.
Dilli 6 Waale
Craving kebabs? To try out the juiciest of kebabs, make a beeline for the Dilli 6 Wale stall at this fest. They've got lip-smacking char-grilled buttery delicacies that are to die for. You can also go all out Mughlai and order a side of their signature Chicken Korma and roti for authentic Old Delhi vibes.

Orient Heritage
For Pan Asian, Orient Heritage is the way to go, hands down. They everything right from Chinese and Japanese to Burmese and Thai. Try out delicacies like veg curry dimsum, fiery chicken dimsum, Thai basil cups chicken, kung pao chicken, and get ready to fall in love. For all your chocoholics, end your meals with a side of chocolate peanut butter wontons.
Indian Earth
How about something super healthy for all them fitness enthusiasts in the house? They've got low-fat, nutrient-dense, cholesterol-free muesli, cornflakes and healthy munchies that are perfect for a detox sesh.
Baking Bad
Pizza over everything? If that's your motto, then this is your place. Take a break amidst and go old school with cheesy bakes from Baking Bad. Their delicious wood-fired pizzas have won over our hearts with the variety of topping that they offer. You can also find chicken wings and an amazing range of sliders with meaty patties which are perfect with a sip of Coca-Cola.

Los Pepes Taqueria
We are talking spicy, so naturally Mexican food cannot be far behind. Charred cottage cheese bowl, Chicken Quesadilla, and Veggie bowl are a couple of our top picks. If you're lucky, they might also serve tacos on the side along with a couple of variants of salsa and refried beans. And the best part is that you can control the spice level with the amount of salsa you put in.
The Feast Box India
As the name suggests, this delivery outlet--tuned-restaurant is a feats for the palate and eyes with large portion sizes. Do not give a miss to the Chicken Malai Momos and Double Crunch Burger. In addition to tons of filling meals, they also let you create your own Wok Feast!
Majeed's
Filled with melt-in-the-mouth kebabs, fragrant biryanis and rich qormas - the folks at Majeed seem to know the secret recipe for happiness. We've heard that their qormas and malai tikkas are pretty special, but it's the kakori kebabs that won us over.
iFruit
End all your meals on a sweet note with fruity, rich ice cream candies, sorbets, softies, Belgian waffles and more at this dessert stall. Take a bite and let the fruity flavours burst in your mouth.
So, We Are Saying...
If food is what makes you happy, then get your squad and head over to DLF Promenade. Momos, ice cream, grills, coolers, cakes an more - pair it all with a can of Coca-Cola and you're set.

Comments