Rajasthali To Keventers: A Foodie's Guide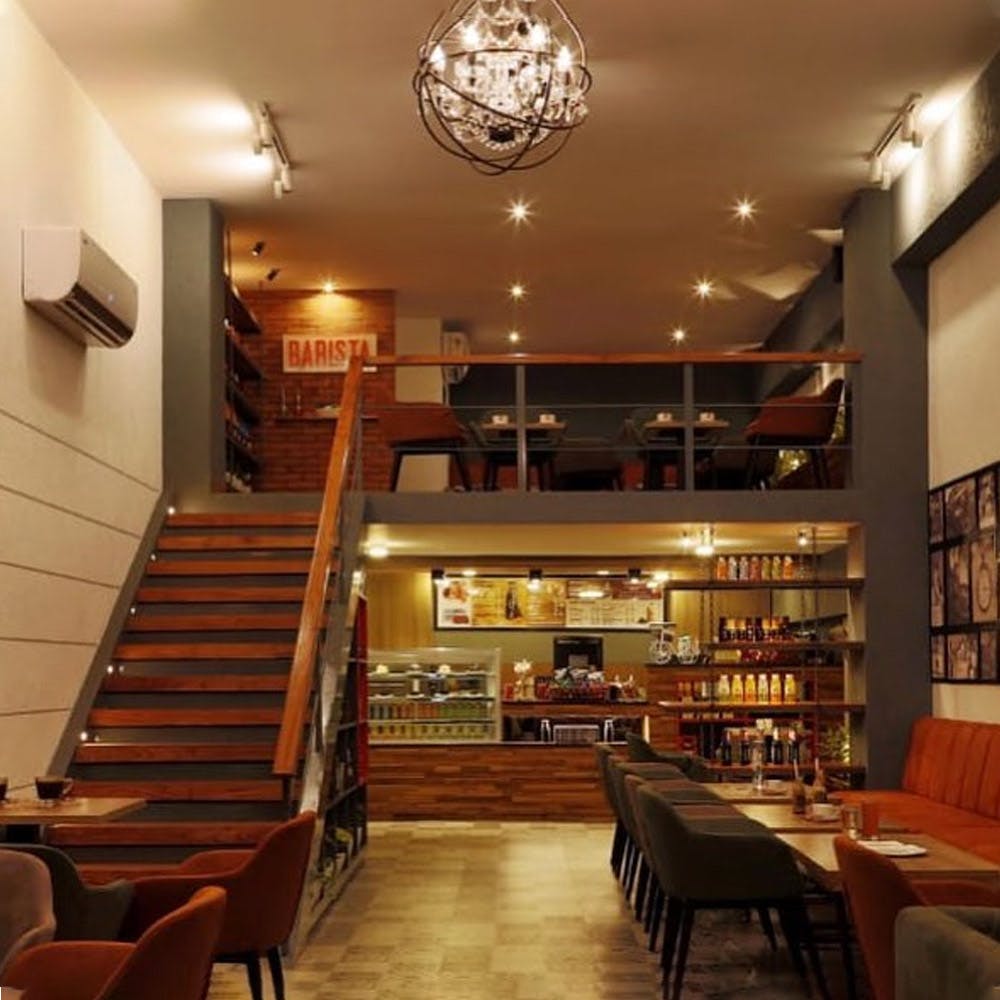 Heading to the mall to grab a quick bite? Here are all the eateries you can refuel at.
McDonald's
The MGF Metropolitan mall is blessed with a huge McD outlet on the ground floor. As soon as you enter the mall, the outlet will be on your right. You will also find an ice-cream kiosk and station right at the entry. So, if you're craving a Soft Serve (or as we call it - a Softy), or a brownie sundae, you don't need to get in the line of the main station. The seating options are plenty and it's perfect to eat at under a budget, or even as a quick bite before or after catching a movie.
Price: INR 100 upwards
4700BC Gourmet Popcorn
You know what's perfect to munch on? Popcorn. 4700BC Gourmet Popcorn makes this classic snack even better. They serve more than 18 flavors of popcorn under four awesome categories - Golden Cheese, Country Caramel, Choco-All-Ate, and Potpourri. So, expect exciting flavours like Lemon & Chilly Golden Cheese, Mocha Country Caramel, Black Grape Vanilla Choco-All-Ate, Magical Rainbow Potpourri (with fruity flavors and colorful popcorn), and many (many) more.
I strongly recommend you try these delicious popcorn flavours at the 4700BC's kiosk. You can also order online, and maybe send a gift pack to a popcorn lover!
Price: INR 150 upwards
Keventers
Keventers, one of the most iconic spots to grab a shake from, has a kiosk at MGF mall. They serve delicious and filling milkshakes in different flavours. You can grab a bottle of your favorite flavour and then, reuse the glass bottle as well (go green!). Go choose now from Butterscotch, Bubblegum, Kesar Badam, Chikoo, and more at Keventers!
Price: INR 150 upwards.
Khaaja Chowk
Khaaja Chowk is a casual dining restaurant in MGF mall that serves North Indian and Mughlai cuisine. They also have a full bar available, live music, buffet, and also plenty of seating options to choose from. We've heard good things about their Butter Chicken, Dal Makhani, Beetroot Halwa, Biryani, and several starters.
Price: INR 2,000 for two people
Rajasthali
Rajasthali is an ethnic thali restaurant in MGF mall. The food here is cultural-rich and affordable. They serve Rajasthani food only, so we recommend you try their kadhi, khichda, dal baati, gatta and the show-stopping thalis. Their menu is small, but rich, so it'll save your time of browsing through a never-ending menu.
Price: INR 700 for two people
Haldiram's
Haldiram's has to be one of the safest options for vegetarian food. The branch in MGF is usually packed during lunch hours, but if you plan your visit, you'll get a seat. Since this branch is no different than the rest, you can order your favorite mithai, chaat, and get a plate of chhole bhature here.
Price: INR 600 for two people.
Dunkin Donuts
Dunkin Donuts is the perfect place where you can catch up with a friend, assorted donuts, and good coffee. They also serve burgers now, but I like to stuff myself with their donuts instead. You can go with the classic glazed, the cute sprinkled ones, or you can even choose from the bigger, chunkier ones, if you're feelin' that.
Price: INR 600 for two people (but their classic donuts are priced as low as INR 50/ piece)
Tunday Kababi Dastarkhwan-e-Awadh
Tunday Kababi Dastarkhwan-e-Awadh is a casual dining restaurant in MGF mall. They serve Mughlai and North Indian cuisine at affordable prices. I personally haven't been here yet, but people love their paranthas, biryani, kebabs, and desserts like Shahi Tukda, nihari, and phirni here. The restaurant is really spacious, so you can plan on dining here for family gatherings and dinners as well.
Price: INR 700 for two people.
Iyshkeem
Iyshkeem is a dessert parlour in MGF mall that serves yummy (and beautiful) ice cream rolls. They make it right in front of you (so get your cameras ready) and the flavours are claimed to be all-natural as well. You can choose from flavors like Oreo Explosion, Mint Choco Chip, Banana Caramel River, and a bunch of other fruity flavours as well. Apart from this, they have a range of beverages to offer like iced teas, mocktails, mojito, shakes, smoothies, and cold coffee in different flavours.
Price: INR 99 upwards.
Barista
If you're meeting a friend or a colleague in the mall, I recommend you grab a chair at Barista, on the ground floor. The cafe is somewhat open, so you'll find the perfect balance between professional and casual here. You can order yourself a cup of coffee, or tea, and pair it up with their classic blueberry muffin.
Price: INR 500 for two people.