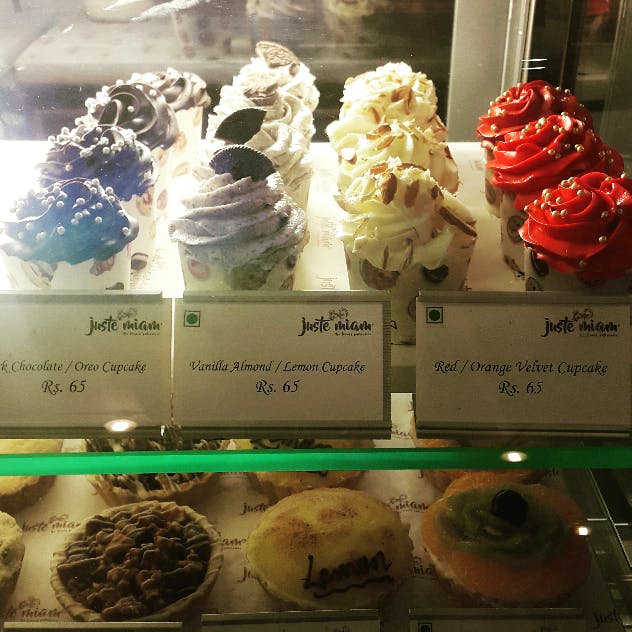 Cake & Fresh Bread Lover In G-Town? This French Patisserie Is For You
What Makes It Awesome
The aroma of fresh bread and rows of colourful cupcakes makes this patisserie hard to resist. We spotted this neat little place on a post-dinner walk and popped in for dessert. They were closing down, but it wasn't empty. Some of their fresh bread was gone, but reasonably-priced red velvet cupcakes, brownies, and doughnuts were still there - waiting for me to pick them up.
What Could Be Better?
I love freshly baked bread, straight from a baker's oven. Perhaps I visited them at the wrong time, but a larger variety of breads would be much appreciated.
What's My Pro Tip?
This place is easy to miss, located as it is in a busy market. We had been to the market itself many times, but only spotted this on our last trip. So keep an eye out for it if you are in the vicinity.
Anything Else?
Please don't visit this place on a full stomach, like I did. Out of sheer greed I ordered a cinnamon doughnut but wasn't able to quite finish it. Also, try not to eat a sugar-glazed doughnut in the car. You'll spill crumbs everywhere! Visiting a patisserie during the day would yield much better results, I suppose.
More Information
Juste Miam
Nearest Metro Station: HUDA CITY CENTRE
Comments