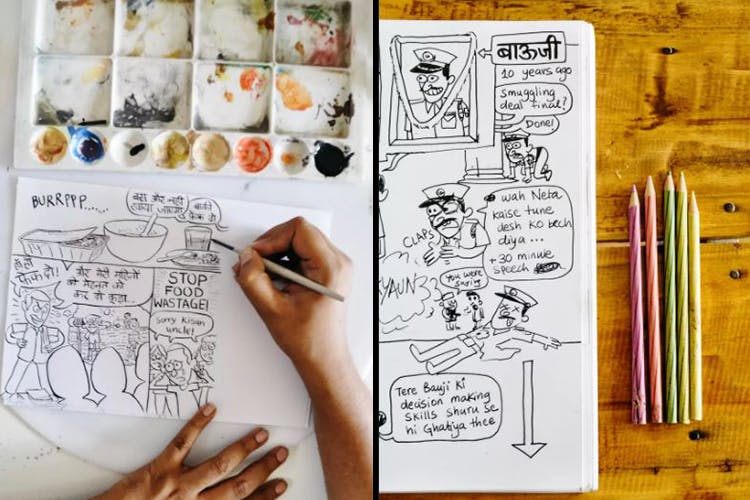 Make This Your Year: Here Are 5 Ways To Amp Up Your Resume In 2019
There's never an end to how much one can learn, how many new skills one can acquire—and wouldn't it just be great if you could put in all of these experiences on your resume too? There are a lot of cool things in this city that can help you amp up your CV, and we're telling you exactly how.
Go make 2019 your year now!
Volunteer For A Cause
Volunteering for a social cause makes life extremely rewarding. If you're passionate about animal welfare, there are organisations like Friendicoes and SPCA Noida that you can contribute to. Then, there's the Robin Hood Army that has won our hearts by feeding the needy.
Also, check out a website called ColoringLife that gives you access to volunteering opportunities across cities. Go light up someone's life and your own too in 2019.
Learn A Language (Or Two)
Let 2019 be the year when you learn a new language; A year when you're finally able to tell your poissons from your poulets, por favor from gracias and Si from Oui. To make the task of finding the perfect institute a lot easier, check out our list of foreign language institutes in the city.
Spanish, French or Japanese, master them all.
Skill-Based Workshops
There are tons of interesting skill-based workshops and courses happening in Delhi throughout the week. Pottery classes at Naveen Chhaya (Ghitorni), Zorba's painting classes, creative writing courses at British Council and photography courses at the Indian Institute of Photography are some of our favourites.
Event-Based Volunteering
Not a lot of people know this, but even for festivals like the Jaiput Lit Fest or The Grub Fest, volunteers are required and you can avail a lot of perks (like free passes, workshops etc) and of course, learn the art of event-management too.
While applications for JLF have been closed (remember to apply next year), plenty of other fests keep happening throughout the year (you can sign up to volunteer for LBB's festivals too).
Online Programmes
If you're working full time, you might not want to go out every weekend for classes, and that's where online programmes can help. Oxford Home Study College, Udemy, Skillshare and Coursera are some of the popular websites that offer a wide variety of courses (that are free, for the most part) on topics like artificial intelligence, applied data science with Python, postwar abstract painting, courses on Google AdWords and more.
They're all legit websites that also provide completion certificates, so don't worry, there's just everything to gain.
Comments