The information in this post might be outdated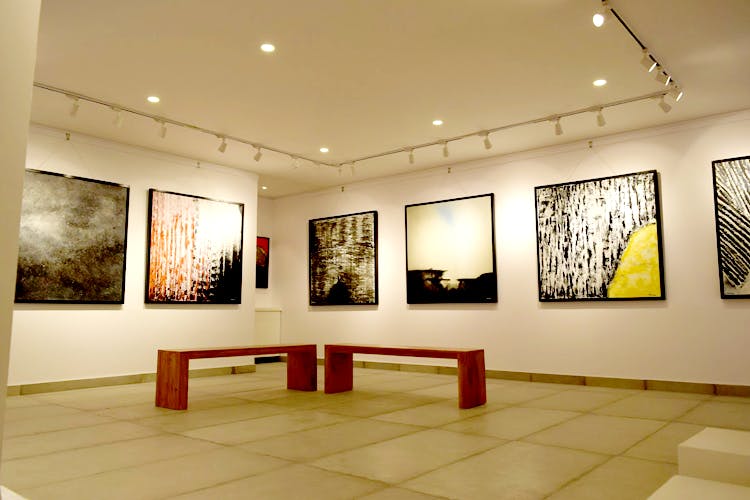 Artists, Photographers & More: This Gallery In Noida Is A Haven For Artwork
Art lovers in Noida, rejoice! Say goodbye to those long car rides or the hassle of taking bustling metros to appreciate fine art in various parts of Delhi, because Noida just got it's very own gallery, specially curated for inspiring upcoming artists. Whether you're a painter, sculptor, photographer or even a puppeteer, this gallery doesn't discriminate. It's an appreciator of all forms of art, just like you are.
For An Artist By An Artist
You know what makes this gallery so great? The brainchild of Noida based artist Divyaman Singh is created 'For An Artist By An Artist'. Even though Divyaman has been lucky enough to showcase his work at the prestigious India Habitat Center, Pearey Lal Bhawan and All India Fine Arts and Crafts Society in New Delhi, he still understands the perils and struggles one faces to showcase their masterpieces to the world.
Create & Appreciate
If you're a true art aficionado then add this place to your bucket list. Launching on October 10, this one-of-a-kind gallery set in Noida has got your artsy side covered. Whether you're looking for an affordable space to exhibit your work or host interesting art-related workshops or you're an appreciator of art in all it's true forms, then this is the one. In addition to showcasing his own paintings, Divyaman is giving struggling and upcoming artists a platform to show us what they've got.
So We Are Saying...
If you think you've got what it takes, then showcase it to the world proudly, that too at a steal deal. Spread over an area of 840 square feet, this gallery will cover all your basic expenses at competitive rates. Head over to check it out.
More Information
Art By Divyaman Studio & Gallery
Nearest Metro Station: GOLF COURSE
Comments