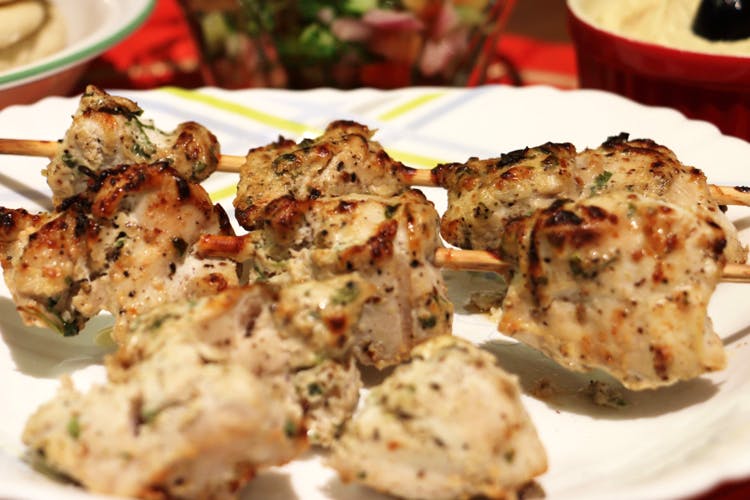 Delivery Available

Wi-Fi Available
Baba's Chicken Crosses Over To Golf Course Road
Shortcut
The decidedly posh looking space in Sector 53 Gurgaon belongs to Baba's, aka Baba's Chicken of Ludhiana which, if you hadn't heard of, now you will because it's all the rage in town.
What's Baba Best At?
Baba's Chicken comes from Ishmeet Chowk in Ludhiana, where we're told it's been running successfully for more than half a century.
It's north Indian food from the heart of north India, and we're thinking that if they're doing solid business in the land of butter chicken, then their's must be pretty good too. Their specialties are Afghani Chicken, Tandoori Chicken and as the name says, all kinds of chicken which includes Chicken in Sake and Lemon Chicken Dry.
So It's Just Chicken?
Nope, we're excited about the Tandoori Prawn which come with sauces varying from black bean to garlic and hoisin, although we're happy to stick to the regular tandoori, given that not everything coming out of the oven is bright orange and the chutney isn't a watered down green.
They also have a pretty good selection of fish – we have our eye on the steamed one – and there's the usual array of mutton dishes you'd expect of a north Indian establishment of repute, which basically means Rogan Josh and Dahi Meat. If all else fails, there's always the trusty Kadhai Paneer and Dal Makhani.
So It's Just North Indian?
Nope, because who does that nowadays? You can get your favourite Chinese soups, garden salads or coleslaw as well, although the dedication to north India is firmly reinstated in its decisive list of dessert – there's just gulab jamun or kulfi for the taking.
So, We're Good To Go Hang Out There?
We really like how the place is done up. Bright and cheery, its large glass exterior gives way to warm, kitsch interiors. If you're looking for a Patiala peg to go with your Ludhiana chicken, you'll have to wait for the bar license to get here. Until then, there's mocktails.
Comments
Delivery Available

Wi-Fi Available