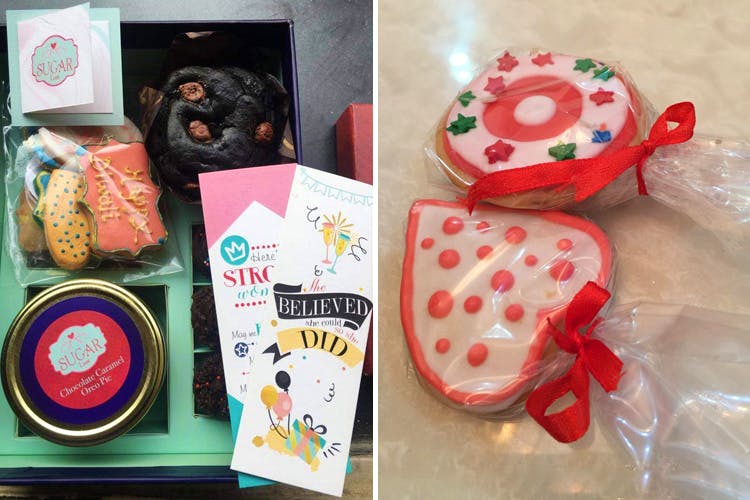 Bae's Birthday Coming? Order Sinful Egg-Free Desserts From This Home Baker
What Makes It Awesome
Disha Jain, a lovely home baker creates (and delivers) some sinfully delish treats which includes not just cakes, cupcakes, mousse cakes and breads (bagels, garlic loafs, baguettes and more) but also tarts, pies, chocolates, brownies, tea cakes and (the ones that I can't wait to try)—cheesecakes. I, along with six other friends, tried the mini chocolate cupcakes, the Chocolate Caramel Oreo Pie Jar, double chocolate chip muffin, sugar cookies, royal icing cookies. The unanimous winner was the muffin—no overwhelming sweetness and the chocolate chips were not your regular ones, either. Our second favourite were the cupcakes (the icing was rich and delicious) and I could totally imagine it being a sought-after dish in a party. As for the cookies—the sugar ones were quite buttery in taste (not complaining at all) and the royal icing ones—sugary, and hence sweeter still. We were all equally divided over them.
What Could Be Better
For me, the pie jar was overwhelmingly sweet. But some of my strongly sweet-toothed friends seemed to love it. So, factor that in.
Comments