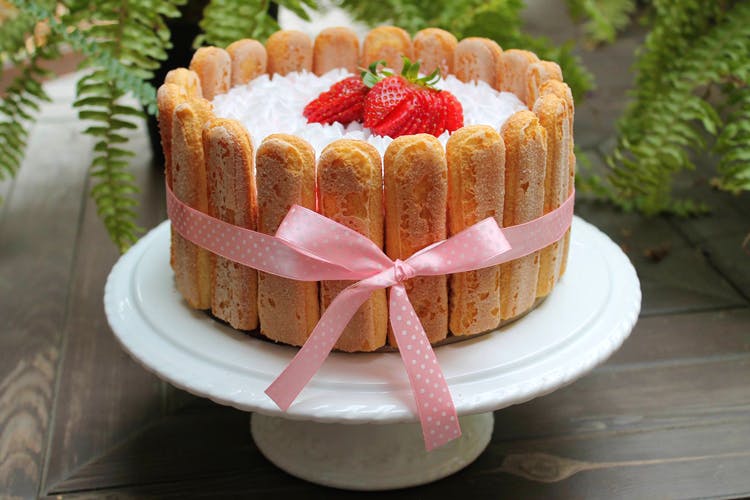 Bake-It-Yourself: A Guide To Baking Classes In Gurgaon
If your food dreams have always been sweet, enrol at one of these baking classes in Gurgaon. Don your chef's hat as you master the soufflé, the iconic red velvet or even the humble sponge cake. Don't forget to lick the cake batter along the way because, let's face it, that's the best bit.
Great Desserts Company
You're in good hands with pastry chef Swathi Venkatesan, who has 16 years experience working in the industry. Let her guide you through the basics of baking, intricate cake decoration styles and the tricky talent of tempering chocolate. Currently, the Great Desserts Company is also conducting lots of workshops, so make sure to check those out if you have any niche interests.
Piece of Cake Studio
Run by Arjita Chauhan and Purnima Singh, Piece of Cake Studio comes with two large, commercial ovens, state-of-the-art equipment and lots of good vibes. They conduct hands-on classes for children, adults and industry professionals who want to enhance their skill set. The syllabus covers everything from cupcakes, fondant, pies and cookies, so pick up those spatulas already.
Rupali's Cakecraft & Culinary Arts
There's lots on the menu at Rupali Kalra's institute, established in 2002. From Bundt cakes to macarons, you can fulfill all your Masterchef dreams – one dessert at a time. Plus, they have a well-planned schedule so all you need to do is pick which class you'd like to attend and call them before you show up. Easy as pie.
The Kitchen Workshop
The idea behind The Kitchen Workshop is to help budding bakers get a hang of the basics, develop interesting recipes and gradually progress to the more intimidating techniques. Cook up a storm in the kitchen, as you learn to whip up Mexican flan, banana bread and boozy rum balls. Their three-hour classes are scheduled weekly and, if you'd like to join in, you must book your spot two days in advance.
Comments