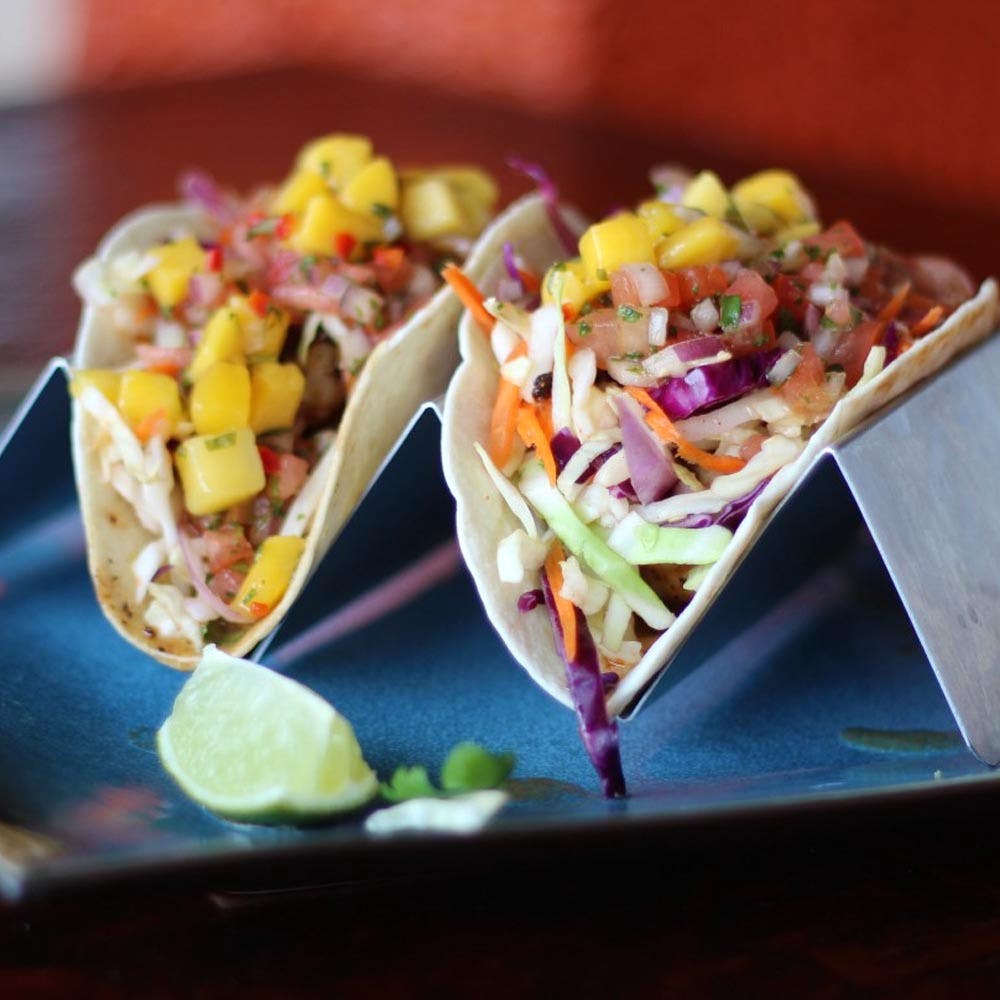 From Tacos To Tamales, These 7 Eateries Offer The Best Of Mexican Food
Mexican food is both healthy (Or so we like to tell ourselves) and yummy. Either way, it's extremely fulfilling. So, for the love of tacos, enchiladas, burritos and more, we're giving you a list of the best Mexican food you can get in Delhi.
Chilli's, Vasant Kunj
Everyone knows about this homegrown Mexican franchise. You can go ahead and try anything from their Tostadas, Smoked Chicken Quesadillas, Chicken Crispers to Veg Enchiladas. Along with any of these, feel free to order a a chilled Peach Lemonade.
Maquina, The Mexican Dive Bar, Hauz Khas
Craving Mexican food in Hauz Khas? Head straight to Maquina. Choose from their Tex-Mex section which consists of everything from tacos and enchiladas to burritos and quesadillas. We also recommend their Cooney Island Iced Tea along with any of these.
TGI Fridays, Noida
We love their Veg Chimchangas, Shrimp Skewers, Tostada Chicken Nachos and Balsamic Fire Roasted Pepper Soup. On the drinks front, we suggest you also order their Strawberry Basil Margarita.
Taco Bell, Vasant Kunj
They've got impressive Cheesy Double Decker Tacos, Layer Chicken Burrito, Crispy Chicken Tacos and Tikka Masala Burritos. The best part is that Taco Bell is also easy on the wallet!
Los Pepes Taqueria, Gurgaon
Their Chipotle Chicken Quesadilla, Aged Spanish Chirozo & Cheese Quesadilla, Spiced Re-fried Beans & Cheese Tacos and Honey Lime Braised Chicken Burrito are worth a try for sure! Also, note that these people only offer home delivery and do not have an outlet to go an eat at.
Rodeo Cantina & Kitchen, CP
We've heard good things about their Baja Fish Tacos, Duck Tosada, Spicy Chicken Burrito and Chicharron De Queso. You can go ahead and order an LIIT along with any of these dishes, too.
Firangi Bake, Malviya Nagar
Another place that only delivers, but is definitely on the list of places to go ahead and order from for great Mexican food. Try their Chicken Keema Quesadillas or Tangy Chana Quesadillas (if you're a vegetarian). They've also got good lasagna in several variations.
Comments