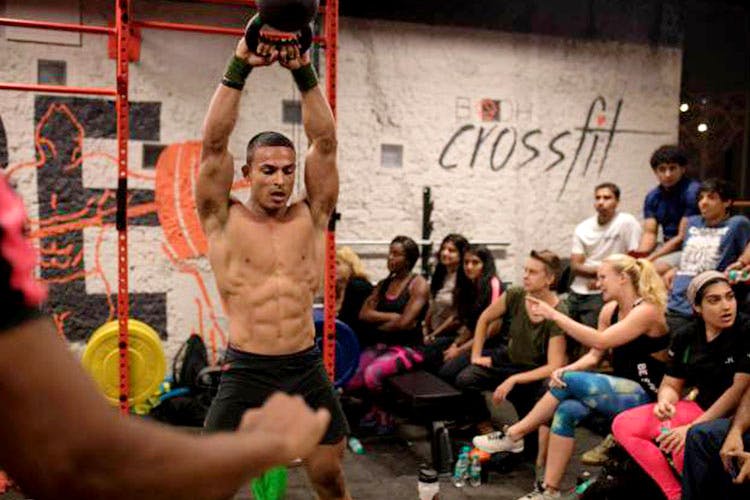 Up Your Fitness Game A Notch Or Two At Bodh Crossfit
Shortcut
Bodh Crossfit, boasts of certified Crossfit coaches who train you to be the best version of yourself, giving ample attention to every individual helping them reach their goals, and then go a litter further.
How It Works
Classes at Bodh Crossfit are in small groups and everyday is a new workout or WOD that keeps you engaged. Crossfit members or athletes have access to an app which helps track one's workouts and progress.
Here you will not only gain in terms of fitness and mental endurance, but you will also gain a sense of community that motivates you to train hard.
What To Expect
Crossfit is a high-intensity workout which focuses on functional movements by using techniques like Olympic weightlifting, gymnastics, powerlifting, running, rowing, plyometric and calisthenics. Sounds intimidating, but the best way to break that misconception is by giving it a go.
So, We're Saying
If you're looking to get fit, fitter or are just beginning to workout, this is the place for you. If you get bored at gyms, this is for you. If you're short on time and that's your excuse for not working out, an hour at the box is all you need.
More Information
Bodh Crossfit
Nearest Metro Station: HUDA CITY CENTRE
Comments