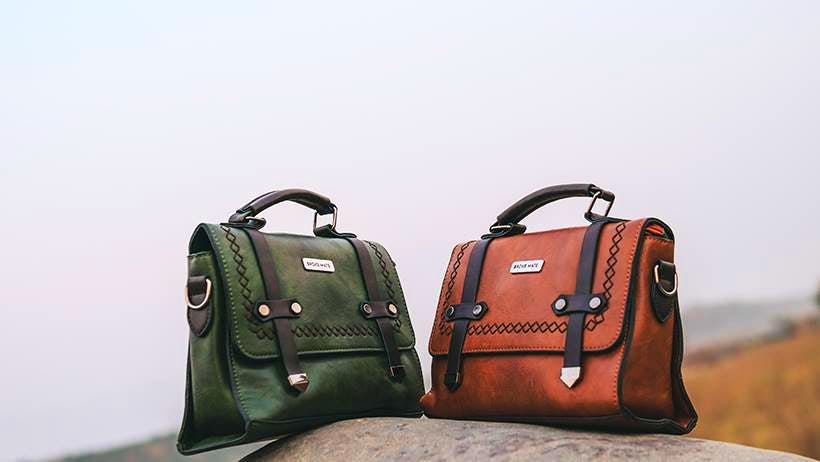 Need A Fuss-Free Work Bag? Try Broke Mate For Handbags That Are Sturdy & Vegan!
What Makes It Awesome
If you've been looking for a good, sturdy bag that you can carry to work every day, and will easily fit all your files, laptop and work essentials, Broke Mate is a good place to look. It's an online brand that's got a range of tote bags in dark blues, numerous shades of browns, and in classic black colours that are just the perfect size, sleek and don't come with unnecessary blingy details.
In case you do want something with a bit of shimmer, check out their Super Shimmer silver tote. Since we prefer sticking to neutral greys and blacks for work, the Get Official charcoal grey tote (INR 1,399) with a front pocket (so convenient) and the navy blue tote (INR 1,599) are our favourites.
For other occasions like brunches and casual events, Broke Mate's collection of handbags and slings will be perfect. They've got a bunch of satchel-style handbags and boxy slings in dark green and mustard yellow colour that we're eyeing. If you're the type of who likes a lot of colour and gold detailing, this brand has got a couple of slings like the zig-zag hand-held clutch, the electric blue sling with metal strap and even a faux fur bucket bag that will be right up your alley.
We also felt that all of Broke Mate's bags are reasonably priced, with most of them being under INR 1,400.
What Could Be Better
We wish they offered more options for backpacks. At the moment, they've only got two bags.
Also, they do not have a return policy (only an exchange policy, according to which exchanges must be initiated in 48 hours), which we feel, is a bit of a bummer.
Comments