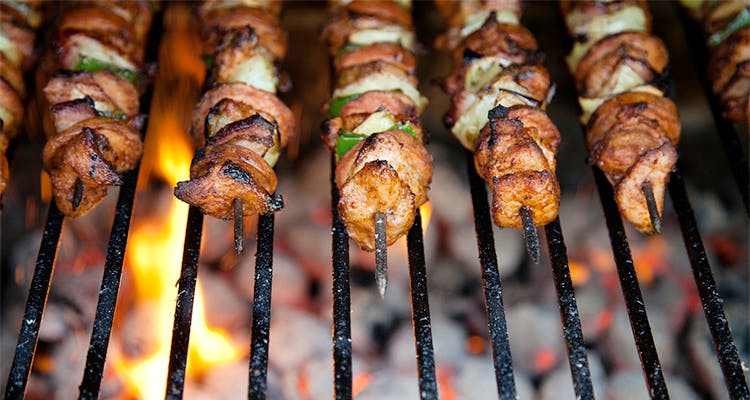 Two Restaurants In Zakir Nagar To Try For A Real Mughlai Treat
While many of us are well acquainted with the rich Mughlai culinary heritage of Delh—by way of the ever-popular Jama Masjid area—not many know these (and less expensive) food joints that exist in a tucked away narrow, busy and bustling by-lane of south east Delhi in Zakir Nagar (the Batla house area). Both of these restaurants serve mostly the same, yet off the hook fare, consisting of primarily bade ka (buffalo) meat preparations and tandoori rotis, aromatic biryanis and chicken preparations to a large captive community of eaters.
Purani Dilli Restaurant
This might just be the only 'family friendly' (read air conditioned and comfortable chairs) place in the entire strip. Since it's also the most upmarket of them all catering to a more demographically varied crowd, it actually just serves mutton and chicken dishes (buff is generally a much cheaper meat). Must haves are the mutton dishes like burra and nihari. Go for the biryani too—you will be pleasantly surprised The much-touted mutton haleem is tasty, but nothing to write home about. All in all, a non-flamboyant place serving up some delectable mughlai cuisine, the way it should be done.
Madina Hotel
Whipping up delicacies like Paya, Nihari, Bheja, Qorma, Kadahi Ghosht and Daal Gosht, this one is right up there when it comes to taste and value for money. Following in the footsteps of its other siblings in the area, this one too is a no-frills eatery with not much care for hygiene. But again, the food trumps all! The seating is a bit suspect here during rush hour, with hardly 4-5 tables so the ability to take away may come handy!
Comments