This Brand's Candles Turn Into Body Butter, Sugary Lip Scrubs And More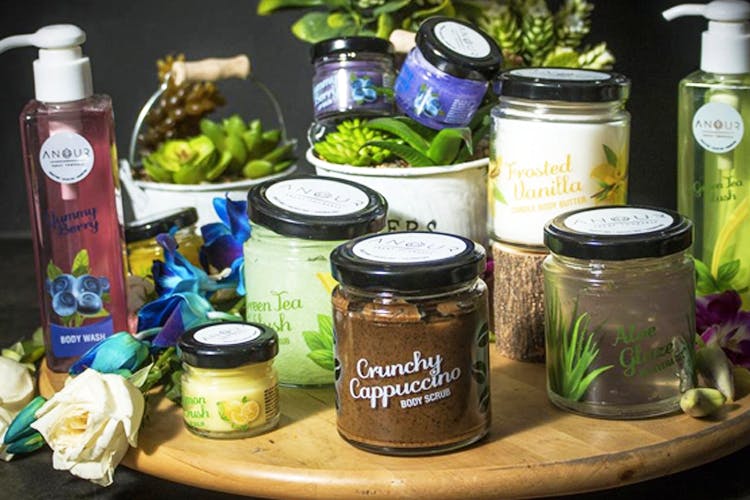 Shortcut
Anour is a bath and body essentials brand and has amazing products to pamper your skin with natural, wholesome ingredients.
Great For
Frosted vanilla candle cum body butter, range of flavoured body washes.
What Makes Them Awesome
All their stuff is paraben, sulphate and cruelty free. They believe in using the same ingredients you'd consider in your diet, in your skincare. So they're doing all the basics, like aloe glaze (basically gel for your skin and hair), sugary lip scrubs (lemon and blueberry) and amazing body scrubs, we recommend you try the crunchy cappuccino.
What we especially love is their vanilla scented candle that you can light before your bath and it turns into body butter. Definitely one of the coolest things we've come across. Their range of body washes sounds delicious–the Yummy Berry Glaze and Green Tea Slush are our favourites.
Pro-Tip
The vanilla scented candle cum body butter works as a great gift for anyone who loves fancy skincare products.
Comments