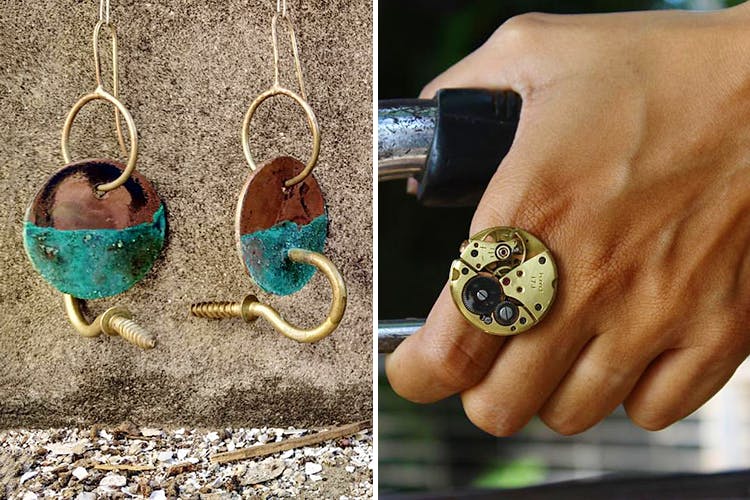 Adorn Yourself With Krithaa's Jewellery Made From Coins & Nails
Shortcut
Krithaa is an Ahmedabad-based label that offers beautiful and rustic handmade jewellery which is literally made out of junk-like metal scraps, waste, and other hardware items.
What Makes It Awesome
For the founder, turning scrap material into accessories and wearing them to college was an OTB hobby. Turning it into the label, Krithaa, she's designed some unexpectedly beautiful pieces (and given us upcycling inspiration). All of the jewellery is made using discarded hardware, metal scraps and waste which is sourced from across the city, so don't be surprised if you see earrings made out of nails, coins and old and rusted sheets of copper, among others. If you're looking to own some innovative and artsy jewellery made out of junk, Krithaa should be your go-to brand. It's sustainable, chic and all handmade.
What Could Be Better
There's no retail store as of now. But you can shop online for the collection on either Nimai or natty.in.
Comments