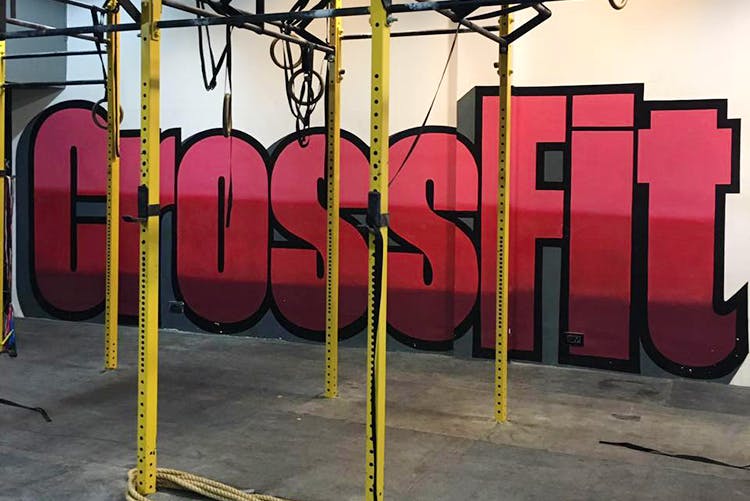 A New Workout Routine Every Day? Never Get Bored Of The Gym With CrossFit
CrossFit is an intense fitness regime that combines constantly varied, functional movements that are performed at a high-intensity. What that means is you'll be burning some serious calories when you train at the new and improved Reebok CrossFit in Gurgaon.
Ready, Get Sweat, Go!
CrossFit is gaining immense popularity across the world, as well as Delhi, as a fat-burning work out that gets you shredded. Instead of relying solely on heavy weights or the treadmill, CrossFit consists of routines designed around natural human movement patterns. Think running, jumping, squatting, throwing and pushing.
Reebok CrossFit combines these fast-paced, butt-kicking and relatively shorter work out sessions with yoga classes. The goal? To sculpt a body that not only looks better but is also more efficient at navigating the ups and downs of life.
What To Expect At Reebok CrossFit
Well-trained coaches, non-repetitive workouts that rarely last longer than 40 minutes and a sense of accomplishment as you walk out, glistening in sweat. Instead of traditional work outs, new tasks are created and assigned to a group everyday. These tasks have been created to push you further along your fitness journey.
Don't let the slightly higher membership rates dissuade you; you're entitled to an unlimited number of classes per month/three months while you receive semi-personalised coaching.
So, if you're in it for the long haul and are committed to making a change, we'd definitely recommend checking Reebok CrossFit out.
Contact: +91 7838381662 {for queries related to programmes and coaching}; 0124 4085606 {for directions and to book a trial}
Price: Starting at INR 7,500 per month {for unlimited classes}
More Information
Reebok CrossFit
Nearest Metro Station: SIKANDARPUR
Comments