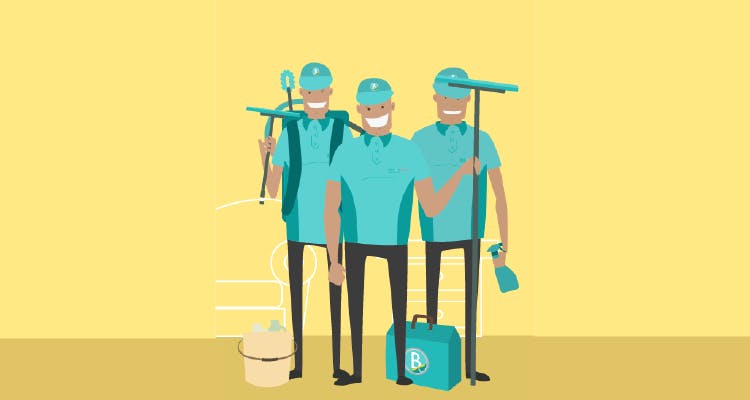 Making a Clean Sweep: Cleaning Services from Broomberg
Shortcut
Bookmark the very reliable Broomberg for any and all deep-cleaning needs, whether in your house or your office. Let your inner procrastinator win just this one time, and let Broomberg dust away all your worries.
Necessity is the mother of invention
No one knows this better than Broomberg's founder, Samrat Goyal. An LSE graduate, he was fed up with no one service being able to get his house cleaned-up just right. And that's how Broomberg came about—to cater to new home owners, small office owners, big companies, and anyone with a need to deep-clean their working or living spaces.
Swept off our feet
All you have to do is make a booking at Broomberg.in and on the date and specified time, a bunch of Broomberg Tee-clad men will make their way to you. Armed with a range of organic cleaning aids, they do everything from cleaning and dusting all the rooms, vacuuming curtains, washing windows, and sweeping balconies—all in a day's work. The crew comes well-equipped with boxes of disinfectants, wipers, buckets and vacuum cleaners.
Wash away your worries
The Broomberg-ers do a spanking job of scrubbing everything to perfection. As for safety, they've got that covered, too; all their employees go through stringent background checks. So, all you need to do is just drop them an email or call them, and they'll take care of any problem you may have.
Price: INR 899 onwards
Contact:  +91 8010104040 or email them at info@broomberg.in
Check out their website here. Follow their Facebook page here.
Comments