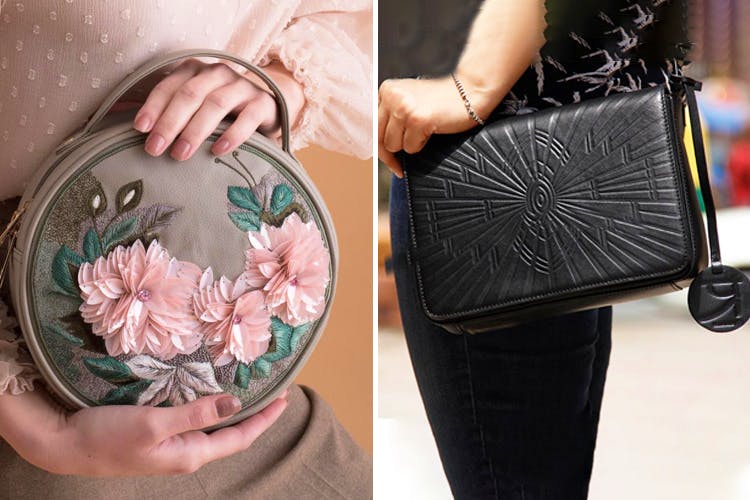 Edgy, Architectural, Statement-Making Leather Bags By Pratinava
Shortcut
A newly launched handbag and footwear label, Pratinava is all about unconventional details and textures. All pieces are made using fine leather; after having taken a good look at their collection, we think it's safe to say that you won't find bags like these anywhere else. Apart from avant garde designer pieces, they've got box bags, clutch bags, and evening totes as well.
What Makes It Awesome
The central inspiration for the signature collection of handbags is taken from architectural elements—we've seen a piece that's been designed after the Taj Mahal, which is stunningly intricate and gorgeous. There's even a scarlet red telephone booth bag which is bound to get people to do a double take.
It's not just the structure and silhouettes of these bags that make them unique—the interesting textures and detailing have big roles to play as well.
The edgy, bold styles of their latest collection of bags. From a Broadway stage inspired handbag, to a bag featuring the design of a Victorian balcony to a clutch in the shape of a coffin with a rose (a bit morbid, perhaps, for some?), these styles are anything but safe.
Anyone who wants to give their basic black and tan leather bags a break and experiment with something a little more ballsy, yet contemporary.

What Could Be Better
At the moment, they only retail stuff through their Instagram account. We're hoping they'll have a website soon, so that looking up prices would become a lot easier.
More Information
Pratinava
Nearest Metro Station: LAJPAT NAGAR
Comments