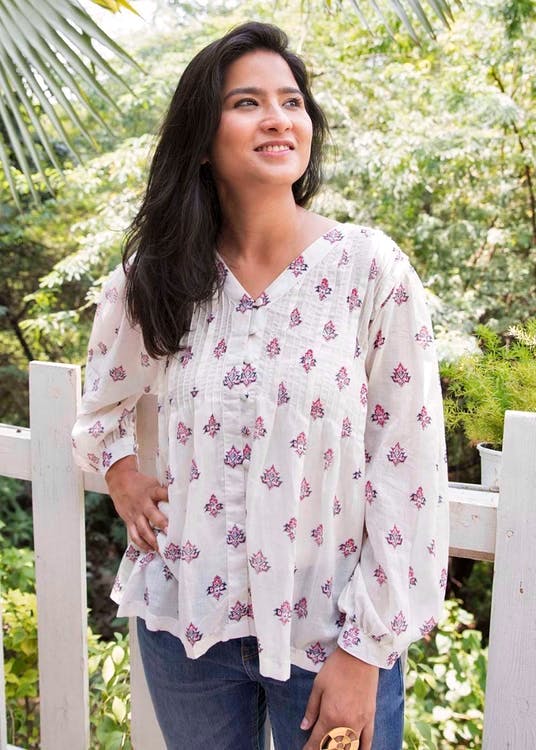 Everyday OOTDs, Sorted: This Brand Does AWESOME Ethnic Prints On Modern Silhouettes
As someone who is always on the go and consistently dealing with a whirlwind of a to-do list, curating outfits for the day becomes something that slows me down even though it's something I thoroughly enjoy. However, LBB has some great finds that I can incorporate into my wardrobe for some really easy everyday picks even when I'm rushing through the day!
Block Printed Pintuck Button-Down Tunic
I feel right at home and at my most comfortable self with this button-down tunic because its totally my style. As a working mom, I have to be able to do a million things at once without breaking a sweat, and that's where this top comes in with its light and breathable fabric and comfortable flowy silhouette. It's something I'm surely incorporating more of in my daily outfits for sure!!
Cut-Out Disc Ring
I'm still looking for interesting elements that I can add to my outfit even if I can't be totally decked up. I LOVE statement pieces that I can incorporate effortlessly and still be able to express my personality and not compromise. This cut-out disc ring is so cool and checks all my boxes for being a no-fuss, super cool and apt addition based off of my personal style and vision!
Comments