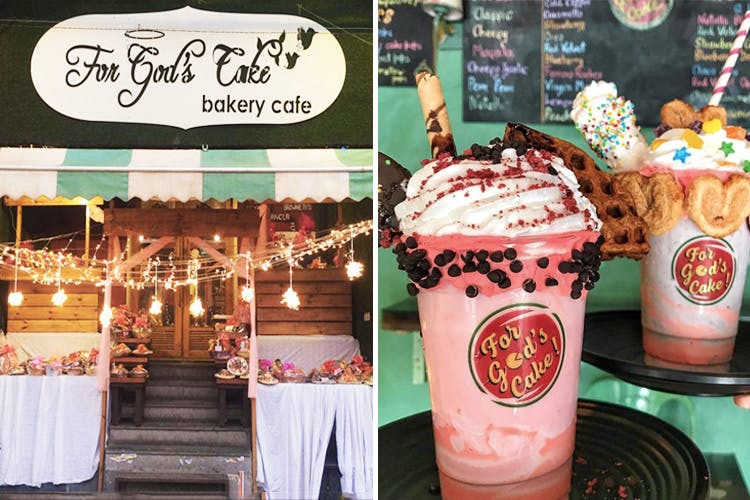 Nearest Metro Station:

PASCHIM VIHAR (WEST)
For God's Cake Opens A New Outlet With An INR 2 Menu & More Desserts!
One of North Campus' favourite bakeries, For God's Cake has opened a new outlet in Paschim Vihar (lucky you, West Delhi!). And, that's not all. They're celebrating the launch of their second outlet by offering a menu with desserts, beverages and savoury food items, all starting at prices like INR 2, INR 22 and INR 222. Want to know exactly what you can order for each amount? They're offering chicken puff, FGC Giant Cookie, cupcakes, twisters, iced tea and more for INR 2. Waffle jars, milkshakes, cake slices and breads are some of the things you can buy for INR 22. While for INR 222, get cakes in flavours like truffle, nutella, butterscotch, black forest, pineapple and more. The only condition to avail this offer is that you have to pay the exact change. The offer is valid at their Paschim Vihar outlet only for today and tomorrow (June 14). The FGC folks have also introduced Pizza Cupcakes, Donut Cakes and Pulled-Apart Garlic Bread at their new outlet. In case you have any space left after OD-ing on their steal deal desserts, try these too? Follow them on Facebook for more updates.
Comments
Nearest Metro Station:

PASCHIM VIHAR (WEST)
Other Outlets
Nearest Metro Station:

G.T.B. NAGAR