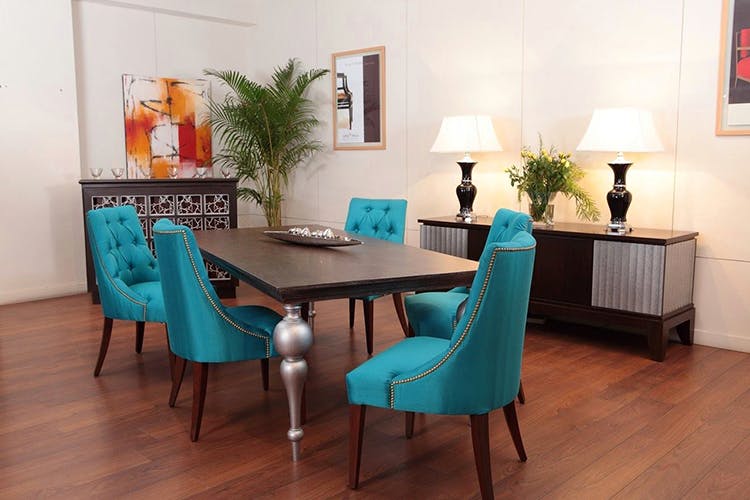 This Furniture Store Is Perfect For All You Bed Bugs!
Shortcut
Living Spaces is a neo-modern furniture creator which is upping space creations in a different way altogether. Although they are a little too upscale and high-end , they definitely worth a look if you're planning a new bed for your room or revamping your house furniture as your summer goal.
The Urban Space Mafia
Living Spaces usually designs furniture to suit the lifestyles of the urban Indian. They basically believe in comfort and style for your space and go a tad further with architecturally seeing furniture as a part of your home. So if you're looking for furniture which is infused with global styles and desi parametres, these are the guys to go to.
Get Bed-azzled
We love their bed room furniture collection. They have all sorts of contemporary bed styles you can chose from, according to the way your room or house is designed. If you're looking for a funky charpai bed or or an old-school neo poster bed or even a fancy high wing bed, you'll find them all here, best suited for your need. The downside though is that they're a big dent on your wallet for sure but since they swear upon their quality, we believe it's certainly a one-time investment. Who doesn't like sleeping better!
Sofa So Good
They have some sophisticated living and dining furniture too. Their sofas also scream neo-modernism and they mostly suit any sort of home design. It's a mix and match of garish and subtle colours and designs. Take a look for yourself here.
Apart from that we really like their 2016 collection. If you're looking to do up your house from scratch definitely give their collection a look and get some great ideas and maybe a piece or two of their furniture.
So, We're Saying…
They're located at Sultanpur, MG Road but they have their catalogue online on their website too. You can pick and choose from there and place your orders. Since Living Spaces is an initiative by an architect, they also help you with designing your space if you're really confused with what to do! Just give them a shout and their designers will help you give fruition to any ideas you may have on furnishing your home.
More Information
Living Spaces
Nearest Metro Station: SULTANPUR
Comments