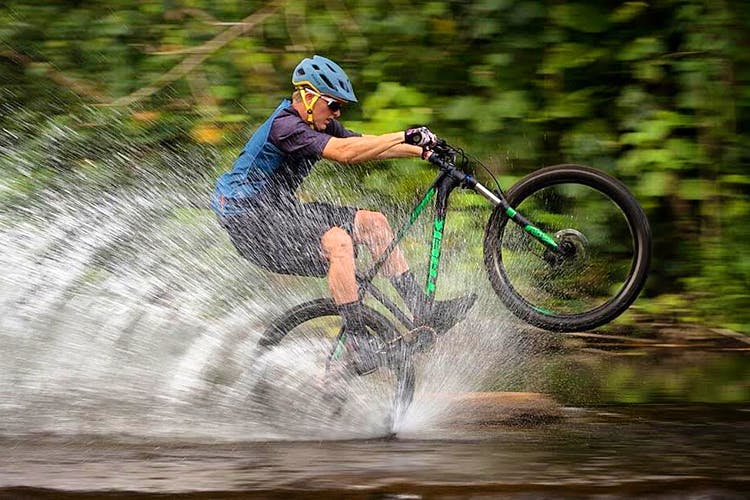 Hit The Road With These Cycling Essentials From Trek Bikes
Calling out to all the cycling enthusiasts in the city! We've found your one-stop-shop for all your cycling/biking needs. Before you head out alone or with your cycling groups, make sure you're all geared up!

Bikes For All Rides
This one-stop shop for cyclists & cycling enthusiasts hosts all sorts of bikes, from Mountain and Road to Hybrid bikes, curated for each individual need. Whether you're a newbie or a pro, they've got bikes for everyone. From riding on the hills or the streets to a thrilling cross-country race, take your pick and find the right bike suitable to your needs! Not just that, Trek has also teamed up with prominent personalities such as India's no. 1 Cross-Country National Champion, Kiran Kumar Raju; Farhan Akhtar and Ayesha Adlakha in this journey of promoting cycling culture in India.
If you're in for the long run (or ride), then we suggest hit 'em up & take a look, especially if you're obsessed with fitness. Check out their FX Sport 5 if you have a thing for long distance riding. Don't be afraid to take a few risks, because they have a lifetime warranty on all their frames as well as Crash Replacement Warranty on their helmets within 1 year of purchase. There's more - can't find your dream bike? They also have a special order system where you can order a bike as per your preferences outside of their existing model range! (Bikers, it really doesn't get better than this!)

The Right Gear
The folks at Trek offer everything from an aerodynamic road bike helmet and a stylish city helmet to a durable mountain bike helmet. Experience a whole new level of protection with MIPS (Multi-directional Impact Protection System) technology integrated helmets AND if there's any harm done to it within the first year of ownership, they'll replace it under the Crash Replacement Warranty - for free!
From Half Finger Winter Thermal Gloves to Full Finger Cycling Gloves for professional riders, you'll find both road and mountain cycling gloves ideal for all types of climates and conditions.
Not just that, they've got Lightweight jerseys to keep you cool and Cycling Shoes with high-performing outsoles to make sure your feet remain comfortable throughout.
So, We're Saying...
Get your gear on and set out on a thrilling ride with Trek. Check out Trek Bicycle's website to browse through their entire range of bikes and products!

Comments