The information in this post might be outdated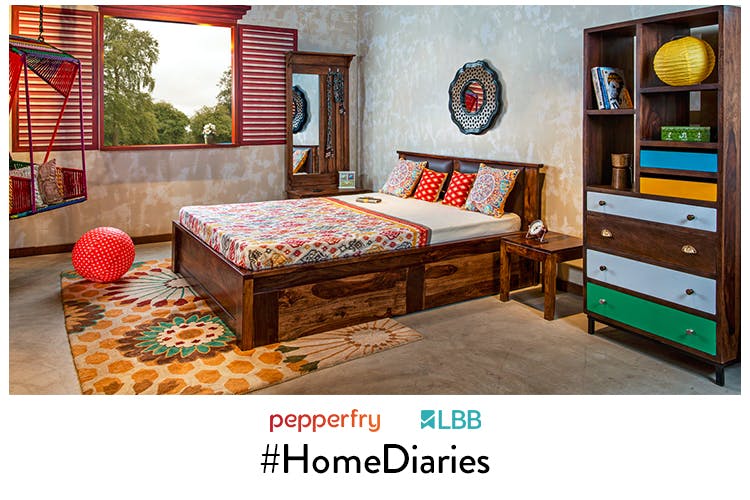 Post Your Favourite Home Decor Item Or Corner & Win Prizes Upto INR 30,000 From Pepperfry
What Is It?
Do you love home decor? Or finding kickass products and functional furniture items? We, along with the good folks at Pepperfry, are giving you a chance to win big through simple steps. Simply post on our website and app about your favourite decor element,and showcase beautiful spaces in your home. Tell us where you bought it from and why you love it, and stand a chance to win vouchers worth INR 5,000, INR 10,000 and INR 15,000 from Pepperfry!
Who Is It For?
For all decor enthusiasts, and those who love making their nook a reflection of their dynamic style. Here's your chance to win big! Just post an image of great home decor – whether it's your bookshelf, the plant holders in your balcony, your recliner, art pieces or a corner of your house or a whole room – we can't wait to hear your decor secrets!
Great, How Do I Win?
We're waiting to see your favourite item or space featured on LBB, so follow the steps below:
– Click a picture of your favourite decor item.
– Open the LBB website or app and post the picture.
– Use the #HomeDiaries in your post title.
– Write and tell us where you purchased it and what makes you love it.
We'll select the top three entries and they'll win exciting vouchers from Pepperfry. Ready? Click and comment away!
Need some decor inspiration? Check out Pepperfry's website. Follow Pepperfry on Facebook, Twitter and Instagram and be updated with all the latest, home-styling ideas.