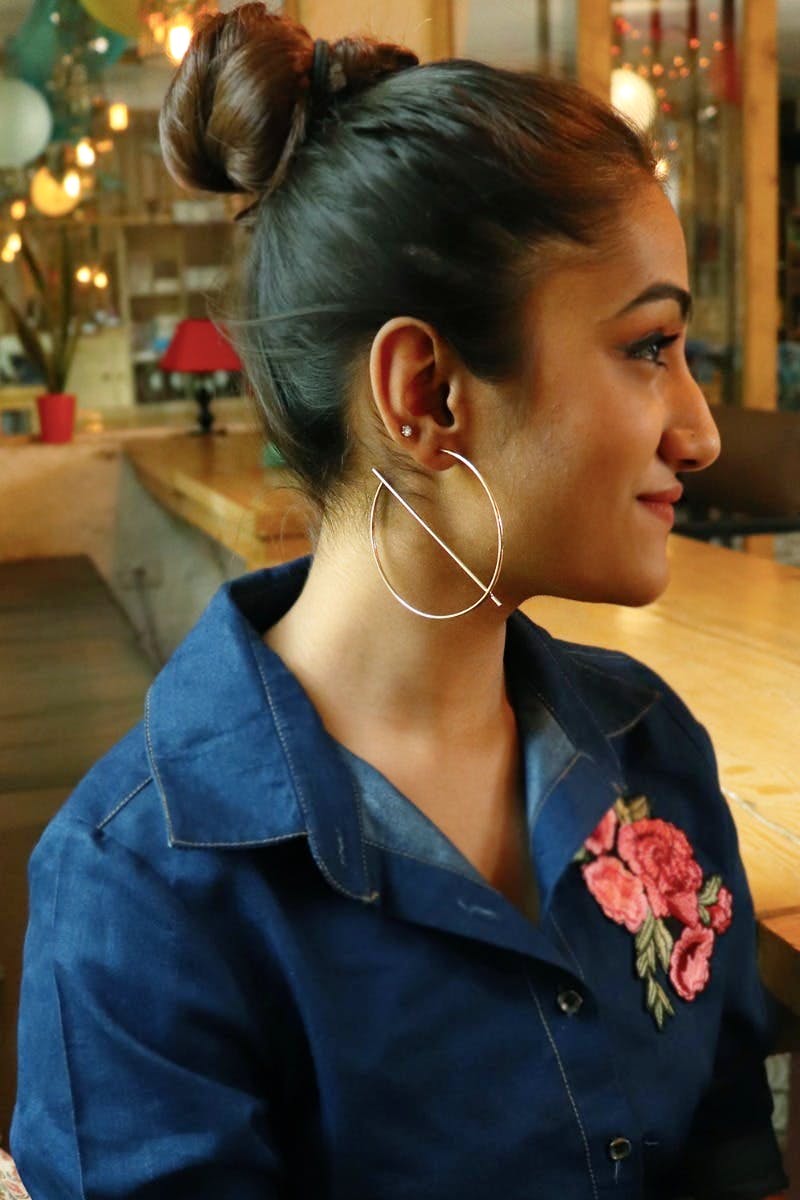 10 Awesome Hoop Earrings You Can Score At Every Price Point
Tired of wearing your same-old hoops every time you step out? We found you 10 fresh styles at UNBELIEVABLE prices -
Minimalist Rectangular Hoops
If you're all about minimal jewellery that doesn't break the bank - check out these rectangular hoops by The Jewellery Junkie. This style is so different from what you'll usually find, and it looks RAD with pretty much everything.
Large Hexagonal Hoops
The PERFECT twist to classic hoops - this gorgeous number from Knick Knack Nook is pure love. Jazz up your classic off- shoulder tops, little black dresses or even classic work formals with this one and rake in compliments everywhere you go.
Tribal Hoops
If you love quirky accessories that make a statement, you'll love the black and golden combo on these beauties by The Little Bauble Box. These tribal hoops are sure to turn heads!
Circular Staircase Hoops
Inspired by the magnificent Mughal architecture, this minimalist pair is a cross between the circle and the steps found in the entrance of Humayun's tomb. Handcrafted and sure to make you stand out.

Intertwined Chain Textured Hoops
These Intertwined hoops by Wonder Wardrobes are absolutely stunning, and surprisingly super light. Grab yours asap & score 20% OFF only on LBB!
Classic Bold Hoops
This bold pair comes in silver and gold, and you can bag it for just ₹499 on LBB. It's handmade by Joker & Witch, an awesome indie brand.
Handmade Earthy Stone Hoops
Guys, My Meera Store is doing jewellery with semi-precious stones and we can't calm. Handcrafted by kaarigars, this gorgeous pair has the most amazing colour combination.
Comments