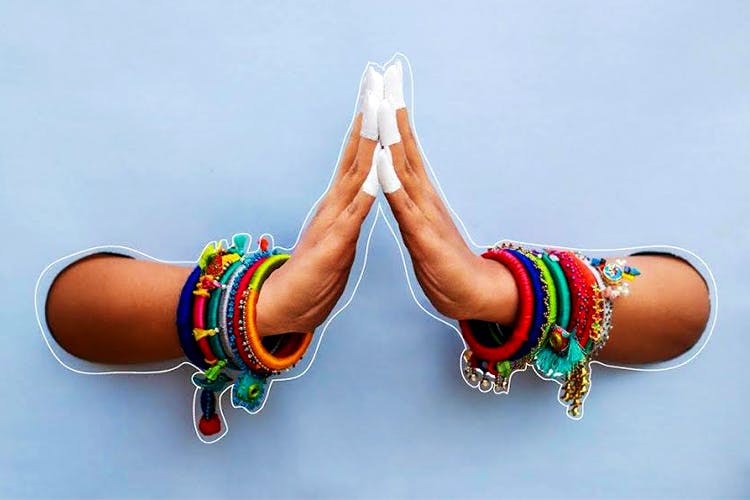 Score Some Kitsch, Bold Jewellery From This Homegrown Brand We're Loving
Ten-Second Takeaway
Phulkari, shells and Madhubani design – NakhreWaali's handcrafted jewellery collection is a vibrant celebration of all things India.
Boldly Be A Pop Of Colour
Unapologetically over-the-top and dramatic, these kitsch pieces are crafted in bright pinks, oranges, greens and blues, tied together by silver. Earrings that fall below the collar bone, matha pattis that fan across the forehead and neon bangles – these accessories will add something special to your everyday outfits.
What We Love
If there was ever a Holi-inspired collection of accessories, this would be it. We cannot get enough of Neer – a fuschia choker with ghungroo details. Elephants, peacocks and fish are some of the regularly used design elements, in addition to mirror work, tassles and even some bold lettering.
We're also coveting Morni, a silver, ornate set of jhumkas with just a touch of colour. If you're still attending shaadis, we'd definitely recommend scoring some pieces from NakhreWaali for a head-turning mehendi look.
The range starts at INR 1,000 and you can shop NakhreWaali here or here.
So We're Saying...
This indie, homegrown brand, started by Gursakhi Lugani, is founded upon India's rich cultural heritage and the products make quite a statement. Bookmark this for pick-me-up retail therapy – there's nothing like bright coloured jewellery to make things better.