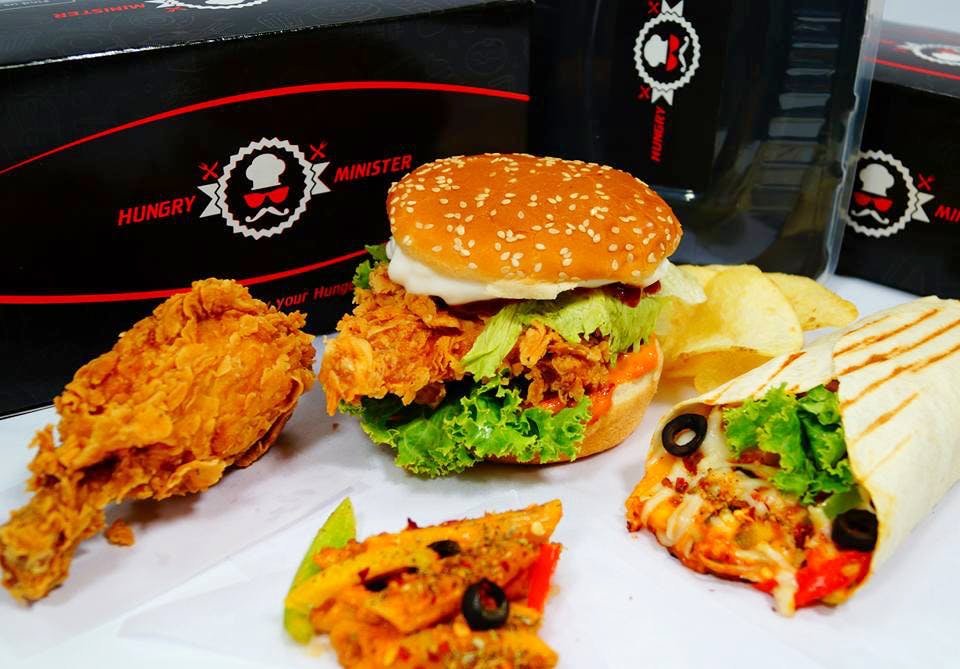 Midnight Cravings? Call These Late Night Delivery Places In Noida
Whether it is binge-watching your favourite TV dramas or finishing that last-minute presentation, you need a midnight snack. We bring you seven late night food deliveries in Noida that will keep you charged through the night! (We always watch out for the fandom!).
Owlcity
Whether it is Chinese or something sweet you want, hit up Owlcity. The delivery is a bit slow but it's very easy on the pocket.
What to order: Chicken Mayo Hotdog, Italiano Chicken
Hungry Minister
They have two outlets in Noida, so they cover a lot of areas in Noida. Not only is their food great, it's affordable & delivered on time.
What to order: Smoked Chicken Sandwhich, Krunchy Fried Chicken Wrap
Wat-A-Burger
This one is not only a delivery place but also a sit-down snacking outlet. You can head here any time between 11AM - 4AM. Their burgers and wraps are surely a hit and if you order anything cheese, they are pretty generous with it.
What to order: Aloo Tikki Burger and Jucy Lucy Mutton Wrap
Go! Biryani
This place is your fix for midnight Biryani cravings. They not only do great Biryani but also offer a good quantity. What's better is that ordering from Go! Biryani doesn't cost a bomb.
What to order: Chicken 65 biryani
Tossin Pizza
Tossin Pizza operates till 3am and as the name suggests, they've got a crazy variety of pizza options to offer (including a decent variety of seafood pizza too). But apart from pizza, we've also heard great things about their calzones, pasta and even salads.
What to order: Pepperoni Pizza, Peri peri Chicken Pizza
Food Burst
For good ol' North Indian food till 4am, pick this Noida delivery. While they do offer Chinjabi Hakka Noodles, Chicken Manchurian and the like, we turn to them for comforting butter chicken, dal makhni, biryani and Chicken Boti Masala
What to order: Dal Makhni, Butter Chicken and their Paisa Vasool combo meals (Tandoori Soya Chaap, Paneer Tikka, Mushroom Tikka, Naram Dil Kebab and Shami Kebab for INR 999)
Sandwich King
Sandwich King is an eatery that's open 24 hours and also delivers throughout the day (& night). They offer the comfort food of our dreams, think meat-heavy burgers, grilled sandwiches (with wafer chips, of course) and cheesy pastas.

What to order: Paneer Tikka Cheese Pizza, Chilli Chicken Sandwich, Chicken Salami Burger
Comments