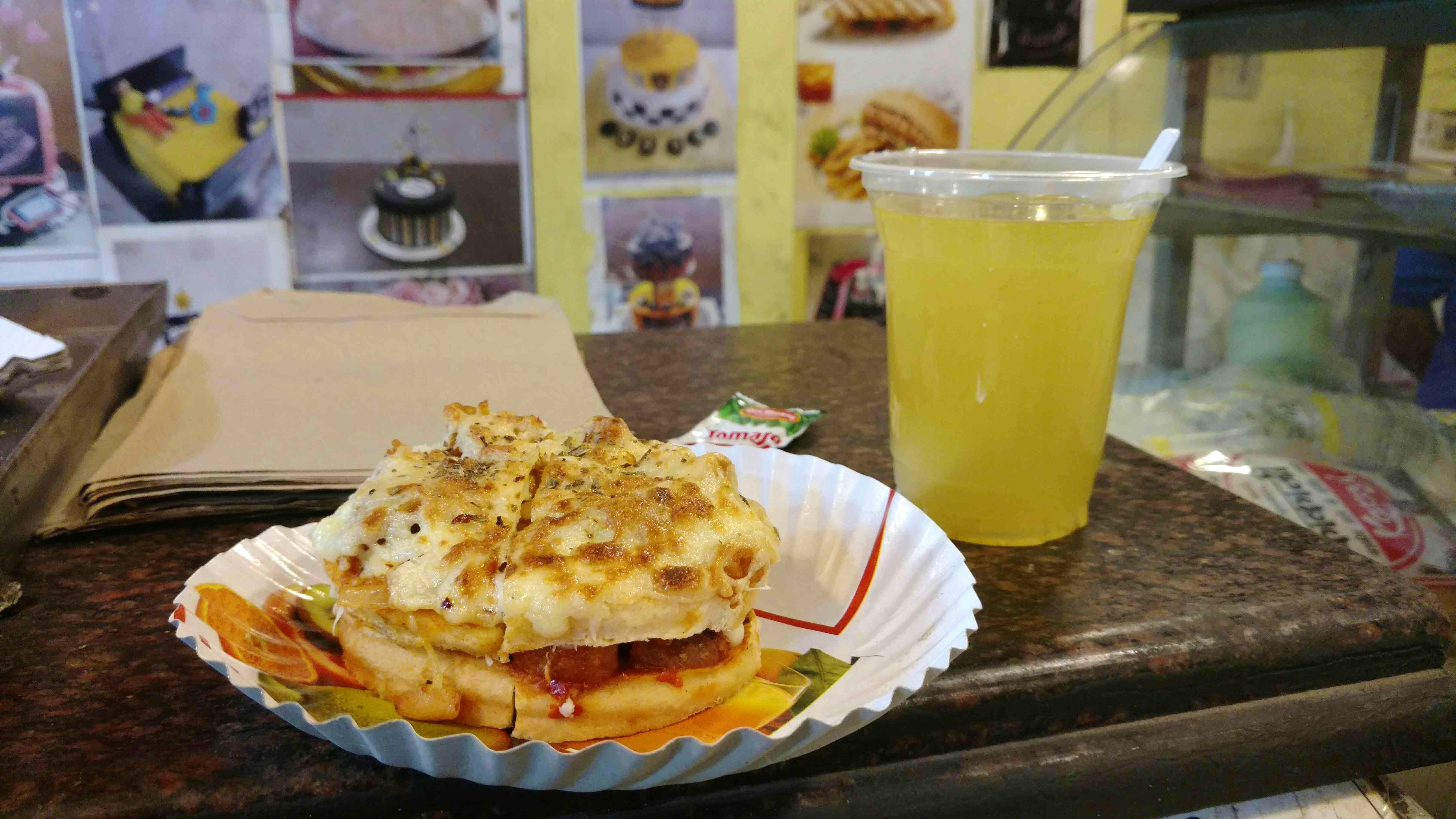 Nearest Metro Station:

Naraina Vihar
Head To N'Pauls In Naraina For A Delicious Pre-Dinner Snack
Pro-tip
Go here before 4pm if you want to try their famous chilli chicken patty - it runs out by the evening.
What could be better?
The ambience isn't great. There's just one table and you'll feel cramped because of the crowds hovering at the counter.
I liked
Their chicken patty, chicken pizza and chicken clear soup. Chicken FTW. Don't go by how the soup looks - it tastes great.
More Info
They also sell fresh breads, soup sticks and seem to have a constant supply of Nutties!
Also On N'pauls Bakers & Confectioners
Comments
Nearest Metro Station:

Naraina Vihar