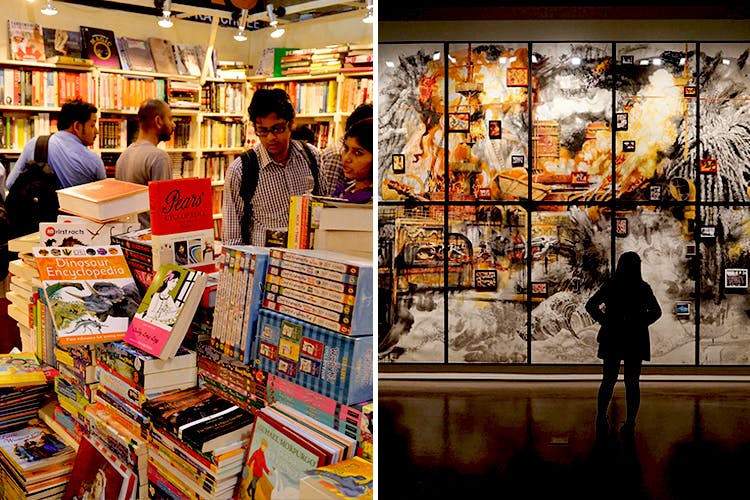 Movies, Photography, Poetry & More: Feed Your Soul At The New Delhi Art Book Fair
What Is It?
The New Delhi Art Book Fair has it's first ever edition coming up towards the end of the month. It's a two-day celebration of culture through the mediums of art and literature in their various forms.
Who Is It For?
Anyone who enjoys art and literature. The fair is dedicated to celebrating our diverse cultural heritage through poetry, literature, photography and art. The aim is to provide a free platform where photographers, artists, film makers and writers can openly express themselves and participate in panel discussions and workshops. There's also going to be a section for kids with a story-telling session, script reading and writing workshop from Indian mythology and folk culture.
Why Should I Go For It?
There are going to be some amazing art and book exhibitions you won't want to miss. A few films from Asia Film Focus will be screened, Daryoosh Akbarzadeh is putting on photo exhibit on India and Iran's common cultural ties, art historian Benoy K. Behl will be speaking on his latest work The Art of India – Sculpture and Mural Painting and much more. The workshops at the fair sound pretty exciting too,  likeHandmade Bookmaking by Tara Books, Stop-Motion Animation by Inteqam Alam and The Art of Burst Sketching Indian Portraits by Abhinav Sharma are a just a few of them. For their first edition, they seem to have got some pretty exciting things lined up.
So, We're Saying...
Head over there to see all the interesting things they have in store.
When: 24th-25th February
Where: Indira Gandhi National Centre For the Arts
What Time: 12.00 pm-6.50 pm
Also On Indira Gandhi National Centre For Arts
More Information
Indira Gandhi National Centre For Arts
Nearest Metro Station: CENTRAL SECRETARIAT
Comments