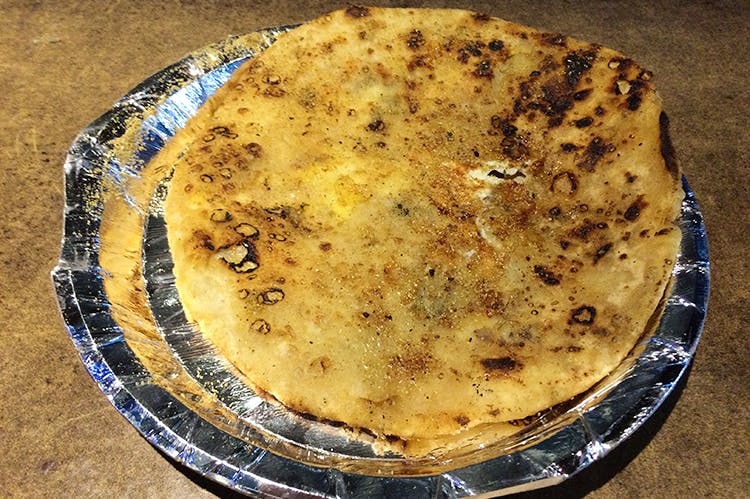 Nearest Metro Station:

MOOLCHAND
Order Moolchand Parathas & Sanjay Chur Chur Naan Online!
Shortcut
We all have our favourite street food stalls and the most cumbersome part about getting our hands on the food is making the effort to get our asses there. So we weren't anything short of ecstatic when we found that Moolchand Paranthas and Sanjay Chur Chur Naan have legit websites and accept orders online.
Call The Chur Chur Train Home
Those of you who have eaten these vegetable-filled naans at Moolchand know truly how delicious they are. Those who haven't, do yourselves a favour and get some plates of gobhi naan and mixed vegetable naan.
Order online here.
Para Para Paratha
Oooooooooo. Coldplay but hot parathas. And Moolchand Paranthas does these pretty damn well- there is a reason there's always a crowd in front of his stall, even towards midnight. However, when you feel like skipping that queue, open your browser and click click click. We recommend the egg paratha and the aloo one.
Order online here.
#LBBTip
Neither of these accept online payments so make sure you have the cash ready.
Comments
Nearest Metro Station:

MOOLCHAND