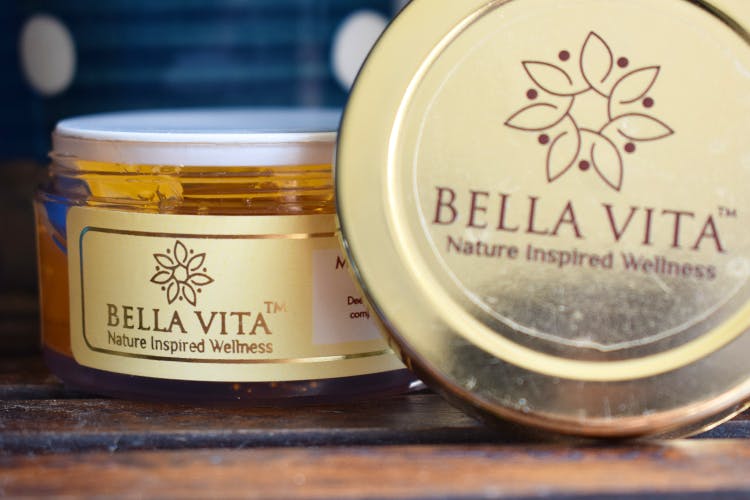 Skin Behaving Badly? This Organic Brand Has Natural Solutions For Everything
Whether your skin's giving you acne problems, getting rid of that stubborn tan or dark circles, Bella Vita's got the solution to everything. The brand is known for their organic skincare products, there are absolutely zero chemicals and it's loaded with the goodness of natural ingredients.
They're using age-old remedies to create products that are gentle while simultaneously getting rid of your skin woes. So ditch the chemicals and opt for natural skincare instead. We've listed a few products that you can check out.
Miracle Repair Papaya Saffron Organic Face Gel
Using organic papaya extract and the choicest saffron, this face gel helps improving your complexion, repairing mature skin and fighting pigmentation. So whether it's a stubborn tan or getting rid of marks, just use it daily for deep hydration and natural rejuvenation.

Ultra Repair Cucumber Under-Eye Organic Gel
Tired of under-eye bags, dark circles and puffiness? Created using all organic, cucumber extract and traces of Tulsi, Bella Vita Organic's under eye gel combines the goodness of pure almond and jojoba oil to take care of all your under eye problems. Use it regularly and you'll be rid of tired, puffy eyes.

Pure Aloe Vera Organic Face Gel
Made with pure aloe vera, this gel combats all your skin woes including scars and acne naturally. This gel champions the goodness of aloe, making it a staple for all skin types. Aloe vera is meant to be excellent for your skin and hair, use this gel everyday to see the best results.

Hibiscus & Bhringraj Miracle Repair Organic Hair Oil
This hair oil is a gem when it comes to battling hair fall, dealing with premature greying and just generally improving the quality of your hair. So if your locks are in need of some pampering after being exposed to all the dust and grime in the air, sit down for a nice massage with this oil.
Comments