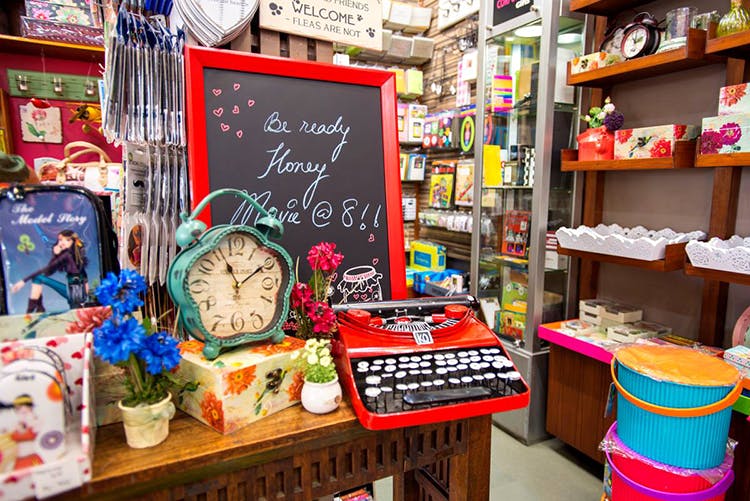 Declare Your Love For Pretty Stationery With Gifts Of Love
Shortcut
If you like your stationery cute and colourful, Gifts of Love is for you. With accessories and utility items in the prettiest prints, you're sure to find something to your liking.
Flower Power
If florals are your jam, check out their collections and you won't be disappointed. Pick out a new journal for your thoughts, a pen stand for your writing tools, and maybe a brand new coaster for your morning cuppa – all in gorgeous prints.
They also have home accessories like chalkboards and magnets, with the sole aim of brightening up your day: Think flower motifs and motivational quotes.
Friends In Need
Have a birthday to attend? You're in luck. Gifts of Love also offers quirky gift items for all ages. Select their musical instrument-shaped bookmarks for that friend who's all about the tunes, or the ice trays with moustache cut-outs for those with handlebars on their faces, colourful cake plates and egg-shaped wall clocks. While you're at it, don't forget to attach a personalised name card so your gift stands out among the rest.
And if all else fails, there's always a stylus modeled along the lines of a Natraj pencil.
More Information
Gifts of Love
Nearest Metro Station: MALVIYA NAGAR
Comments