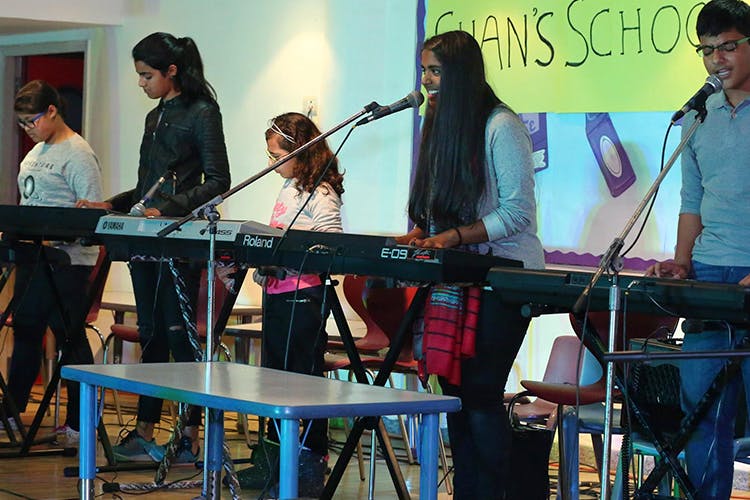 Aspiring Singer? These Music Classes In The City Will Sort You Out
Always been passionate about singing? Taking the mike isn't something you should shy away from – you just need a boost of confidence and a decent teacher to get your notes in order. It's time to free your inner nightingale(bathroom singers, you listening?) with these singing classes in Delhi.
PAIPA
Pradeep Adwani's Institute For Performing Arts in Amar Colony has a variety of music classes to pick from, and extremely encouraging teachers. They've got people from all age groups attending. You can pick from classical Hindustani music, Bollywood music – they even train you to be able to sing English songs as well.
They help with stuff like voice and pitch modulation to help you sing in different languages. They provide training for vocal music competitions and auditions. They also conduct exams for vocal music, and send teachers for classes at home as well (depending on your location).
Check out their website here.
Anurag Dixit's Musicology
Based out of Noida, Anurag Dixit's Musicology covers it all – from drum lessons to music production to singing classes. They have more than enough teachers, and cover all aspects of music. They also offer certificate courses for vocal music. They really help boost your confidence, and help improve your singing skills over a reasonable duration of time (if you're willing to put in that sort of effort and dedication). They're definitely one of the best in the city that we've heard of so far.
Check out their website here.
Shan's School Of Music
If you're looking to send your child for music lessons, they're a great option. They have classes for kids starting from three years of age, and anyone's welcome to join, (no matter how old you are). The classes are really fun, and you'd be lucky if you get to be taught by Shan himself, he's a great teacher. They're based out of Delhi and Gurgaon.
Check out their Facebook page here.
Tansen Sangeet Mahavidhyalay
Tansen Sangeet Mahavidhyalay in Kalkaji means business, and they have some intensive music courses – but they also have activity classes if you're looking to take up singing as a hobby or want to brush up on your skills. They organise fun summer camps for music classes and have an excellent faculty. They also host plenty of music and dance festivals you get to participate in. They're pretty flexible with classes and timings.
Check out their website here.
Ramneet Music Academy
Ramneet Music Academy in Karol Bagh is just where you should go to learn Indian classical music. They're very passionate about music, and ensure that each student pushes themselves to their full potential – so don't take their classes lightly. They have classes for learning instruments, too, if you want to check those out.
Check out their Facebook page here.
Comments