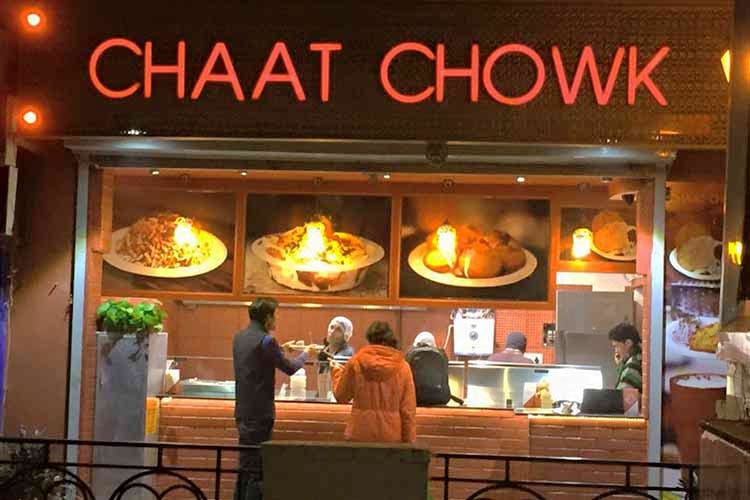 Chit-Chaat With Spicy Street Food At This Eatery In Galleria Market
Shortcut
Make a pit stop at Chaat Chowk, in Galleria market, for a quick, chatpata bite so you can hit refresh on 'shopping mode'.
Made In Olive Oil
Any kind of lifestyle change is about small switches and setting realistic goals – forgoing a plate of our favourite aloo chaat is not realistic. However, Chaat Chowk helps with the small switches bit and substitutes regular cooking oil with olive oil. Not just aloo chaat, all the aloo tikki and bread tikki variants are fried in olive oil as well.
Other than that, the one-page menu is crammed with regular street food offerings such as Chole Bhature, Dahi Papri and Pao Bhaji. We were intrigued by the Sukhi Puchka Chaat and it was really, really good. We didn't miss the paani but this one is hella spicy, so order some kulfi as well.
Quirky Kulfi
Though not on the menu, Chaat Chowk is serving some interesting Kulfi flavours to keep you cool as temperatures rise. There are both water-based and milk-based and flavours include jamun and the tropical favourite, mango.
So, We're Saying...
Located both in Baani Square and Galleria market, Chaat Chowk home delivers as well. If you're feeling healthy, head the olive oil way; if not, there's always Cheese Pao Bhaji.
More Information
Chaat Chowk
Nearest Metro Station: IFFCO CHOWK
Comments