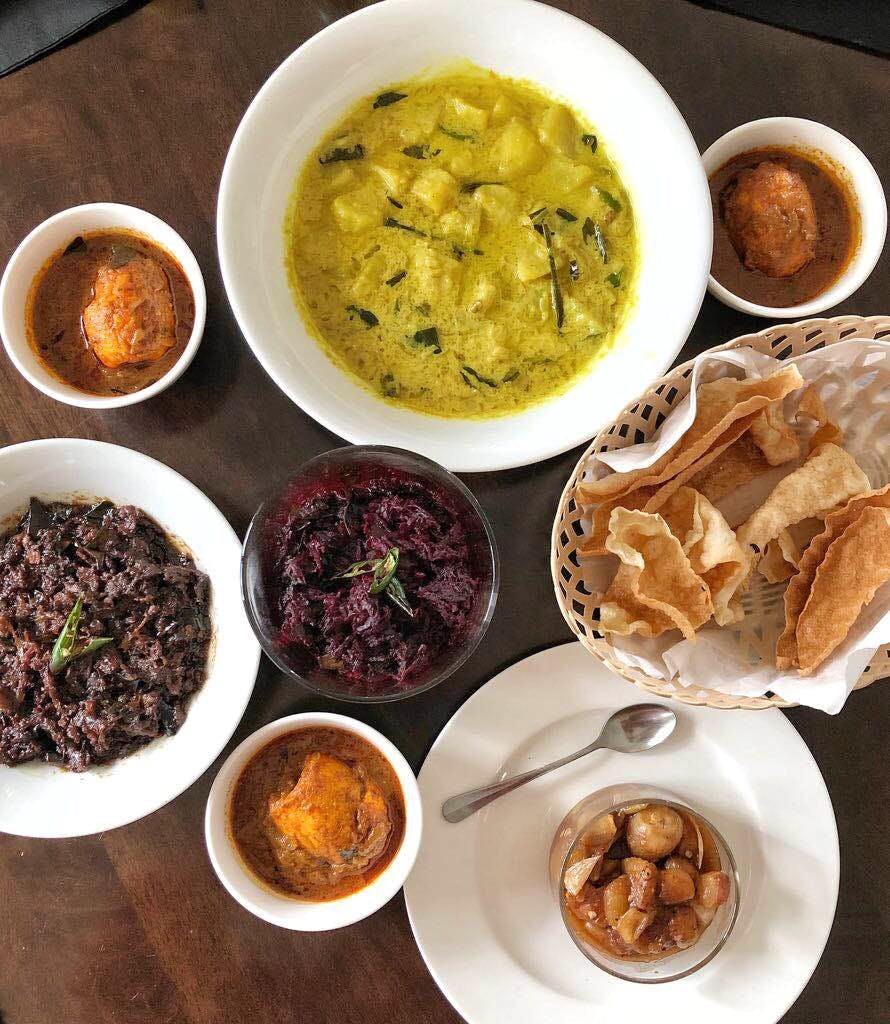 Delicacies From Sri Lanka: Savour Traditional Dishes From This Gorgeous Island Right Here In The City
What Makes It Awesome
The Bong Burgher is a gorgeous little secret service that is doling out home style super fresh Lankan feasts that will take you back to that beach vacation you still wistfully remember. The sweetness of cinnamon, the earthiness of curry leaves, the rich embrace of coconut milk, and the fiery heat of chillies come together to create a combination so magical that you'd want to come back for more. The food is centred around a fragrant and buttery yellow rice and a range of delicious curries. Meat lovers do try their Negambo Black Pork curry, the juicy chunks of pork fired up with whole peppers and a very aromatic prawn coconut curry will make you weak in the knees. They even serve some mean mutton rolls and pretty little coconut toffees. For vegetarians, the Beetroot Badhuma, finely slivered and softened beets with some badass chilli, and the Eggplant Moju, tenderly fried eggplants that's all squishy and perfect when eaten with rice, is a must try.
What's My Pro Tip?
Don't forget to try the Pol Sambola, the incredibly fresh shredded coconut tossed with chilli and lime, and the Seeni Sambola, slightly sweet caramelised onion chutney. Oh, and if you are craving a particular dish that you had sampled on your Sri Lankan sojourn? Just ask them and they might have it on their menu.
Anything Else?
They even do special catering and home delivery, so you can get in touch with them on 8800717591 or through their Facebook page.
Comments