The information in this post might be outdated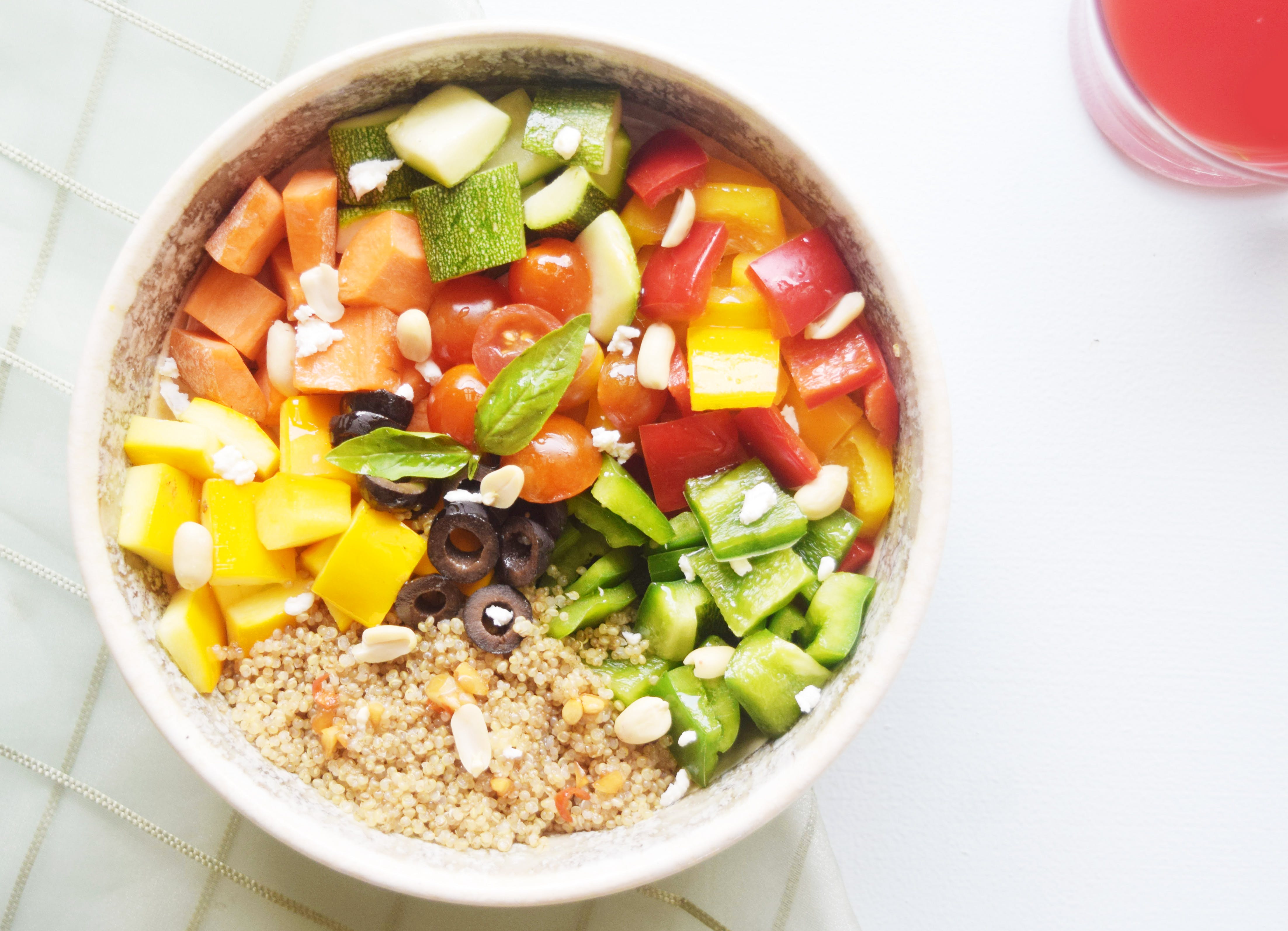 Price for two: ₹ 600

Delivery Available
Start The New Year On A Healthie Note, Delivered To Your Doorstep!
What Makes It Awesome
If you're planning to eat healthy this year and don't plan to make any effort to do so, it's best you order in from Healthie and stick to your resolution. Healthie makes sure you eat right, they're super quick and very delicious, unlike most 'healthy' meals out there. They have a menu packed with super bowls, sandwiches, wholesome thalis and decadent salads, probably the only time I'll call a salad, decadent. They also make sure you eat the most important meal of the day with an 'All Day Breakfast' menu along with soups, juices, smoothies and healthy desserts, yup, healthy desserts! They even have a complete 'Black' range, which includes Black beast sandwiches, a Black rice bowl and a dessert called Black Hole, plus the juices and smoothies are called Black Beauty which is infused with activated charcoal. I'm already hooked on their super bowls and sandwiches and I'll probably be eating most of my breakfast meals from here too, saves me the trouble of spinning a smoothie on the go.
What Could Be Better?
A few more lean types of meat like fish and turkey would add a lot to their already packed menu and would offer more variety for regular customers.
What's My Pro Tip?
Don't miss the chicken black rice super bowl, the almonds and orange soya dressing add all the zing you need in a menu! If you're a sandwich person, then the cottage cheese Pesto, grilled chicken and Balsamic onion are the best bets, for a more adventurous meal, choose the Black Beast with black multigrain bread and grilled chicken. The super thalis have typical north Indian stuff like chhole chawal and my preference, Up South with a ragi dosa and a filling of beetroot and potato masala. If you're eating 'light' then do the salads, the Orange pom pom salad is awesome, with a dose of goat cheese.
Anything Else?
Add a healthy drink to your order, I loved the green cold brew with green tea and chia seeds or choose something familiar with a protein shake, bananas and whey protein.
More Information
Healthie
Price for two: ₹ 600

Delivery Available
Comments
Price for two: ₹ 600

Delivery Available