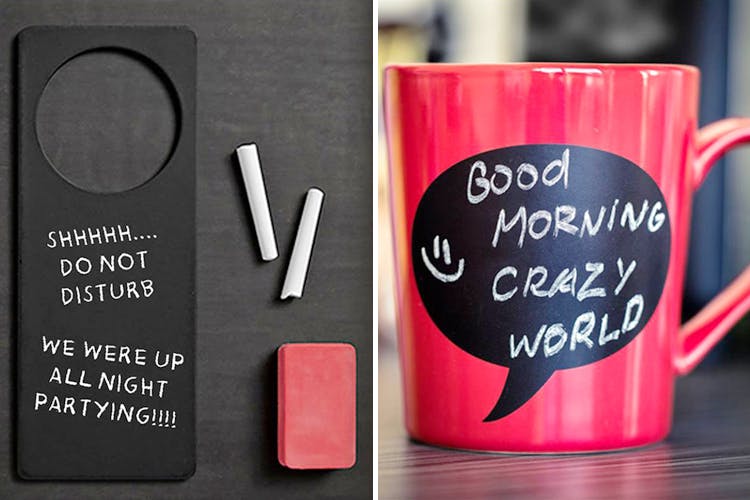 Chalkboard Mugs, Frames And More Are Taking Us Back In Time
Shortcut
The Chalk Co is an online company that sells home decor and stationery with chalk board exteriors so we can doodle over everything without getting in trouble.
What To Buy
We love this concept. Chalk Board Co sells the most amazing variety of home decor and stationery, all with chalk board fabric or surfaces so that we can doodle over and personalise all our belongings.
The home decor line includes candles, table mats, door hangers, photo frames, mason lamps, and more, while the stationery line includes gift tags, wrapping paper, clocks, notebooks, stick-ons, clip-boards, fridge magnets and much more.
We're especially loving the coasters for INR 200 a pair, the cushion covers for INR 80, and shot glasses for INR 100. However, be warned that they don't deliver, so you'll have to call and place an order with extra delivery charges.
So We're Thinking…
There's going to be chalk powder all over our homes, but we're kind of okay with that.
Comments