7 Summer Dresses You Need In Your Closet Right Now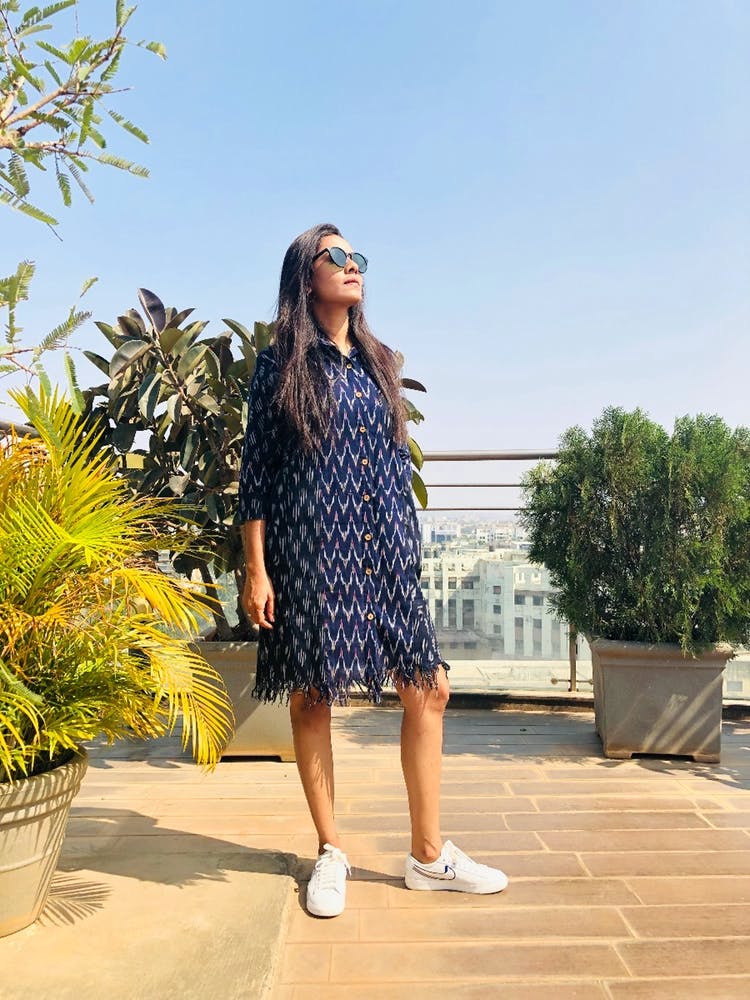 It's getting too hot? These gorgeous dresses will come to your rescue. Just scroll through and shop now!
Navy Ikat Fringe Hem Shirt Dress
An extremely comfortable fabric combined with a straight (but not tight) fit makes this dress a must-have. It can be worn across multiple occasions. Here's a tip: put on some formal shoes, and it looks really elegant as a work dress. Switch it up by putting on some danglers earrings, and you'll be ready for dinner date!
Olive Green Mulmul Flared Dress
In the mood to go boho? This dress is a stunning option. The flared look adds a touch of grace, but our favourite part is the appealing tie-knot back.
Green & White Stripes A-Line Dress
This dress is a tad offbeat and is a great buy for events that are neither too formal nor too casual (a work party, perhaps?). Pair it with your favourite heels and you'll surely be turning heads.
Auto Cold Shoulder Dress
For those who like their outfits on the quirkier side, this dress is a match made in heaven for you. It's best-worn with sneakers or a pair of cute summer ballerinas.



Comments (0)